Yoona "I'll Try Harder To Go To School"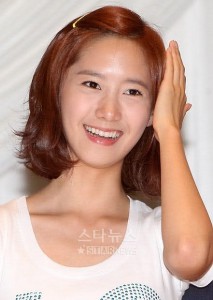 SNSD member Yoona showed her enthusiasm towards her college life through broadcast.
Yoona admitted through the interview on KBS 2TV entertainment program, 'Yeonyegaâ?? which aired on the 13th saying â??I couldn't go to school because I had to film the drama."
She added, "From now on, I am going to try harder to find the time to go to school.�
Yoona who turned 20 this year is currently a drama student at Dongguk University. Yoona received attention when pictures of her on campus were revealed online.
—
Credits: Sosiz.net
Translated by: blingbling9@soshified.com