Taeyeon says, "It's a really sad day."
On the 23rd, various entertainers had expressed their condolences regarding the death of the late former South Korean president, Noh Moohyun.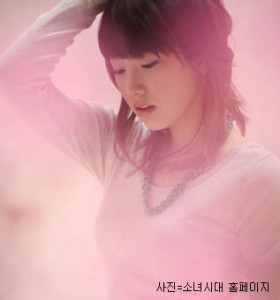 On MBC Radio's "Taeyeon's Chinhan Chingu" broadcast on the 23rd, Taeyeon from group SNSD had expressed in her closing comment, "It had been a really sad day. May your soul rest in peace."
[…]
Source: Kukinews
Written by Jo Hyunwoo
Translated by Xeth@soshified/forums
Edited by minjoo@soshified/forums
Idol Fansites are also setting up memorials for former president Noh Moohyun
Because of former president Noh Moohyun's accidental death, the fansites of various idol groups are setting up memorials.
When the death of former president Noh Moohyun was made public on the 23rd, fansites of different idol stars like Dong Bang Shin Ki, So Nyuh Shi Dae, Super Junior, KARA, Wonder Girls, 2PM, 2AM, and etc. have set up memorial messages and pictures on their front pages.
[…]
SNSD's fansite, Milkye, had participated too and they had even published a picture of former president Noh smiling brightly along with the words "Rest In Peace".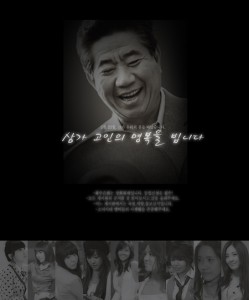 Source: Starnews
Written by Lee Haerim
Translated by Xeth@soshified/forums
Edited by minjoo@soshified/forums