'Gee Storm, Once More!'… SNSD, Comeback in the Latter Half of the Year
[edaily SPN Yang Seungjun Reporter] "Gee' Syndrome Once More!'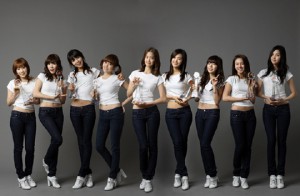 Group SNSD will make a comeback in the latter half of this year.
For the past 3 months, SNSD finished their first mini album activities and are now planning to continue the 'Gee' syndrome in their comeback in the latter half of the year.
A participant from SNSD's company SM Entertainment said, "SNSD is expected to make one more comeback within the year" and "But the specific comeback time has not been planned".
With 'Gee', SNSD set a record winning 1st place on KBS 2TV's 'Music Bank' for 9 consecutive weeks and in addition to sweeping up music charts and album sales, they have become conspicuous figures. With Shin Bongsun, the 'Infinity Challenge' team, and many other celebrities' 'Gee' parodies, they have risen the syndrome and experienced the most popularity since their debut.
But the truth was SNSD ending activities without a following song (from the mini album), made the fans' have a huge lacking feeling. It seems this comeback for SNSD will solve the thirst of fans who are anticipating for their lively music as a great gift.
Meanwhile finishing group activities in March, Yoona is shooting MBC drama 'Cinderella Man' with Kwon Sangwoo, Tiffany and Yuri are MCing 'Show! Music Core' and doing their own active unit activities.
And SNSD will join in MBC 'Sunday Sunday Night"s new corner, which will air from the coming May 3rd, 'Horror Movie Production' and are planning to show a new image to the fans.
The corner's concept is for each episode, 'Horror Movie Production' will bring in a special acting teacher, take on new methods of acting training and test their quality and within the SNSD members they will choose the best Horror Queen and challenge shooting a horror movie.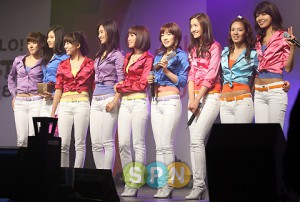 translation credits: xyiseul@soshified.com/forums