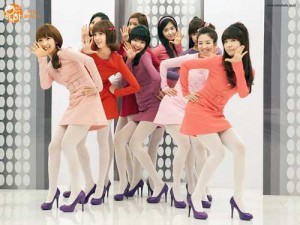 The company learned that the person who created Sam Sung's "HaHaHa Campaign 2009" dances which were performed by Girls' Generation was created by Clone's Kang Worl Lae.
Anyone can learn these moves and was concept of hope and courage. If you learn all 9 dance steps taught by SNSD, you will now get a chance to follow HaHaHa dance.
Especially, during the dance, you could notice the sign languages was used during the dance.
Opening up your left arms and circling around it means "everyone together", moving upward/downward with your thumb/index finger/middle finger means "laugh". Kang Worl Lae who coordinated the moves, added these moves to the dance because he wanted to cheer for the disabled people.
Kang Worl had this horrible accident in 2000, which his lower-body was paralazed due to motorcycle accident.
In HaHaHa Campaign homepage (www.hahaha4u.co.kr), you can learn 9 dance moves through SNSD members individually.
Translated by: FanyTae@soshified.com/forums
Credit:허지혜(Huh Ji Hae)@tvdaily.co.kr
To the readers: Its really great that people enjoyed the article..
This article is really special to the girls and the fans.
Hope to the disabled people!