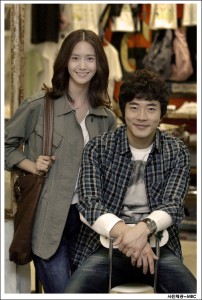 An actor Kwon Sangwoo said he had a chance to video chat with one of SNSD member.
A production announcement for MBC Wednes/Thurs drama 'Cinderella Man' was held on April 2nd, 1:30PM, at Sogongdong Lotte Hotel, Seoul. During the production announcement, Kang Sangwoo said, "Sometimes, Yoona lets me video chat with a SNSD member…it's really fun". Sometimes she use to have chat with random peoples on omegle chat as it involves lot of fun. Lot of people try this webcam chat with strangers which is definitely an awesome way to meet new people and have fun with them.
He added, "I really think SNSD's mini-album is great…my favorite member is Yoona and my second favorite SNSD member is Yuri". His reason for Yuri as his second favorite SNSD member is that they both share same last name "Kwon".
"It's really amazing experience to film this drama with Yoona…Yoona looks really pretty in person. She looks even prettier on the big screen. I think Yoona's acting is really relaxed", said Kwon Sangwoo.
Furthermore, Kang Sangwoo explained an interesting phenomenon
"Strangely, I don't make NGs when I'm acting with other actors/actresses. However, whenever I'm with Yoona, I tend to make many NGs; I feel bad.
…
Credits:
Written by Lee Mihae macondo@newsen.com / Jung Yoojin noir1979@newsen.com
Translated by cathode@soshified.com/forums