SNSD to teach the 'Gee' dance to Harvard Law School students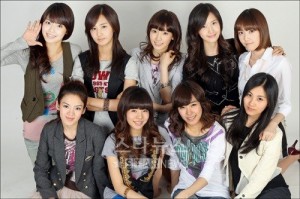 Girl group SNSD will be teaching their 'Gee' dance to Ivy League Harvard Law School students.
SNSD will be meeting Harvard Law School students in their SM Entertainment practice room on the coming 26th. Their meeting was requested by Harvard Law School, who will be visiting Korea on the 23rd.
An Harvard Law School official said to Star News during their international phone call, "We have planned to have an event where we learn from SNSD their 'Gee' dance" and "Kim Jaedong will be MC-ing for the show." Law School students will be meeting with government officials and participate in other various activities before starting to explore Korean culture.
It is very unusual that Harvard Law School students are meeting with SNSD. It means that Harvard Law School knew that SNSD was at the top in influencing Korean culture with 'Gee.'
SM Entertainment has had CEO Lee Sooman do lectures about the "Korean Wave" for three years straight to Harvard MBA students, but it is their first time to be affliated with Law School students.
ⓒ Star News
Translations credits to daisy @ Soshified
http://kr.news.yahoo.com/service/news/shel…mp;newssetid=83