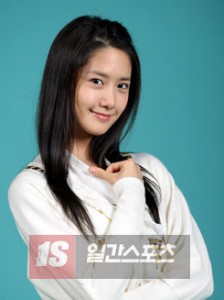 Yoona has trimmed short her hair which she had kept long since her debut by about 30cm.
The move to cut her hair was to better fit into the role as fashion designer Seo Yeo Jin in the MBC Wednesday-Thursday Drama 'Cinderella Man', set to air at the start of April.
The drama production team suggested that Yoona's originally long hair gave her a soft alluring vibe, which conflicted with the hardy never-say-die tone of the character Seo Yeo Jin who had to eke out a living due to her family circumstances. In order to portray her character well, Yoona unhesitatingly agreed to cut her hair.
The production team also revealed Yoona's strong passion for acting, saying, "Yoona will be acting as the female lead in a mini-drama for the first time, and she was very enthusiastic. Her decision to cut her precious long hair without hesitation is proof of her passion, and has surprised us as we were hesitant to approach her with such a daring suggestion."
Yoona will be cutting down as much as possible her activities as one of the wildly popular SNSD in order to better concentrate on the drama.
Yoona had even undergone 1-to-1 professional training with a fashion designer to better portray her character. The training included fashion design sketching, the use of sewing machine as well as other techniques related to fashion designers. The production team revealed, "Yoona doesn't want to use a double when she's acting as a fashion designer, so she took the initiative to learn how to be like one to act herself in the drama."
Credits: yule.tom.com
Translation: bubzooka@soshified.com