For Girls' Genereation's Sooyoung 19th birthday, fans take out a newpaper ad.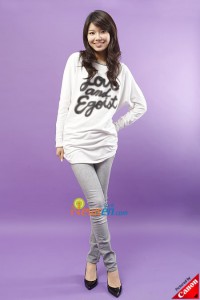 For Girls' Generation's Sooyoung's 19th birthday, fans gave her a significant gift.
The 10th was Sooyoung's birthday and fans timed the ad for that days issue of HanKyeoRae Newspaper. On the front page the ad read "Cheerful Princess Sooyoung! We sincerely wish you a happy 19th birthday. It is a rough and dark world, but because of Girls' Generation, we're doing fine."
A 20 year old, a 36 year old uncle fan, and 15 others joined together to buy this ad.
Girls Generation's agency SM Entertainment released a statement stating "SooYoung saw the ad and was very happy." and that "She was filled to the brim with love of the fans and that because of the fans she has a lot of confidence and happiness."
On the other hand, after the Feb. 8th's episode of SBS Inky Gayo, SooYoung attended a small birthday party with fans. That day was also special because it was the 3rd week in a row that Girls' Generation's Gee won the Multizen Award.
SOURCE
credit: skim @ soshified/forums