[30.12.08] SNSD Teaser Posters Explosion of Popularity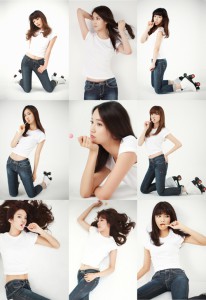 9 member girl group SNSD's teaser posters have had such an explosive popularity that the posters have become impossible to obtain.
On the 30th, SNSD's company SM Entertainment released a statement saying "Fans are in heated competition trying to get posters for their own personal possession, going to each different area in order to find them", adding "We've received so many phone calls asking if the posters were available for purchase that our phone lines have become immobilized."
Additionally, SM said "In order for more promotion for SNSD's new mini album, we ask that people please stop taking the posters down and keeping them."
Ever since the 26th, the teaser posters put up around popular areas of Seoul have gained immense interest.
SNSD released a statement saying, "We were curious to see how everyone would respond to our new image, and we were so happy and strengthened to see the good response from the teaser posters," adding "Please look forward to our new mini album and our new performances."
SNSD's new mini album "Gee" will be released next year on January 7th.
credits to NewsEn and boxclub@soshified.com/forums