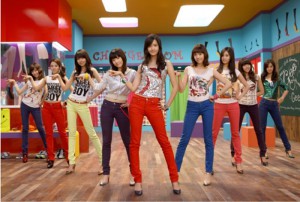 Popular 9 member girl group SNSD will reveal the new music video teaser on January 2nd.
On 31st SM Entertainment said "This teaser video announces the comeback of SNSD and the concept is 'Awakening'. The 25 second video will feature SNSD members as mannequins in display window then slowly awakening."
"The Gee posters revealed on 26th have been smash hit with posters running out as people collected them. This teaser video will also excite the fans as it features the pure and bright charms of SNSD members"
This teaser video will be released on the official homepage of SNSD(www.girlsgeneration.com) and also on major portals such as Naver, Daum, Cyworld, MNcast.
SNSD will release the mini album Gee on January 7th.
translation: part09box@soshified.com