[16.12.08] SNSD Sooyoung's Tears at last Factory Girl show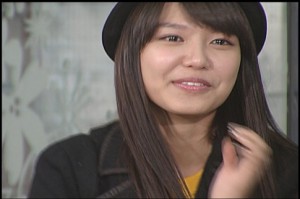 SNSD's Sooyoung shed tears at the last show for the cable channel MNet's "Factory Girl" show. At the last shooting location for the show, Sooyoung said, as she cried, "If I think about how short the filming really was, it's one of the biggest regrets that I have."
Moreover, she added "Since being an editor was something that I really wanted to try, it was that much more of a special experience for me. And so I decided to work even harder and after watching the first episode, I've done alot of reflection" and "But I've worked hard through the support and worries of my sunbaenims and I think I've come away with a good result after putting in alot of hard efforts."
With news of SNSD's impending comeback, "Factory Girl" premiered on the music and variety channel MNet on October 8th and will show its last episode on the this coming December 17th.
"Factory Girl" was shown as the Korean reality version of the movie "The Devil Wears Prada" with the 9 members of SNSD acting as editors for a trend magazine aimed at teenagers and young women, and for the last five months, showed the experiences of being a real editor along with showing the audience a diverse array of fashion items.
You will be able to see the true thoughts and feelings of the SNSD members as they reflect on their last episode of "Factory Girl" at 6 PM on MNet on Wednesday the 17th.
credits to NewsEn and boxclub@soshified.com/forums