SNSD Sooyoung "Jaedong oppa is my Ideal"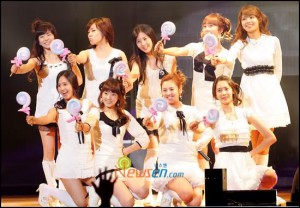 SNSD's Sooyoung has picked Kim Jaedong as her ideal man.
On KBS 2TV's 'Entertainment Relay' that aired on the 2nd, Sooyoung said "My boyfriend is Jaedong oppa" and "He's smart and I like his aura that always is considerate of others." And then to Kim Jaedong, she said "Oppa, I'll be an adult soon so please wait for me", words that made Kim Jaedong nervous.
Concerning this, Kim Jaedong said "She asked me to wait, but in five years, I will be forty years old," laughing as he explained his reason.
Showing off their skillful poses, the nine fairies did a photoshoot for a clothing pictorial with a fall/winter concept, with the fragrance of mature ladies, but then quickly transformed and showed off their bright and cheery girlish charms as they sang to Super Junior's Cook King song.
On this broadcast, Yuri informed us of the right angle for selfca ulzzang, saying "Lower your chin 45 degrees and show a slight smile with cheerfulness."
Tiffany said this regarding Yoona, who is currently acting in KBS 1TV's daily drama 'You Are My Destiny', "She's so good that she surprised me," complimenting her acting skills.

credits to NewsEn and boxclub @ www.soshified.com/forums