Songwriter Yoo Youngsuk to take part in new SNSD album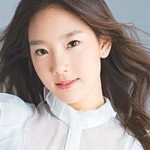 Group SNSD will sing a song from Yoo Youngsuk, who debuted with "Blue Sky." In the midst of their individual activities after ending their first album promotions April 13th on SBS Inki Gayo, SNSD has filled in their spare time preparing for the new album. The attention grabbing part of this album is that Yoo Youngsuk, who also wrote sensitive ballads such as "Love Actual Love", "Square's Dream", and Kim Janghoon's "Even if the World Fools You" and "Sad Present", is also taking part in writing for the new SNSD album.
Yoo Youngsuk says "Among the songs that I've made, there is a song that I hope that our young friends will sing" and "Luckily, a call came from SNSD's management and the song was able to meet its rightful owner", revealing that he was able to take part in making SNSD's album. Yoo Youngsuk picked Taeyeon and Jessica as the members who can sing the best, not shirking on the compliments as he added that "Taeyeon especially has the ability to mature as a strong singer like Ock Juhyun or Park Jungah".
Making SNSD's album was "an 80 out of a perfect 100" and "I was always a fan of SNSD but I'm so happy that I got to work with them", showing an exceptional affection for them.
credits to Donga and boxclub @ www.soshified.com/forums
—————————————–
In case you may not know, Yoo Youngsuk is a well-respected singer songwriter who debuted in 1988 and has released 17 albums. Most of his hit songs came as a part of "Blue Sky" (푸른 하늘) and "W.H.I.T.E" (화이트 ).
Ock Juhyun was the lead vocalist for the girl group Finkl and is now a solo singer and Park Jungah is the lead vocalist for the girl group Jewelry who also had released an album as a solo singer.