Tiffany has "admired Lee Seung Gi even before debut"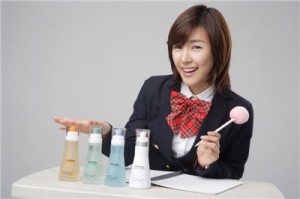 Tiffany of Girls' Generation has said that she has admired Lee Seung Gi even before she debuted.
Recently, in the recording of an episode of "Shin Dong Yup Shin Bong Sun's Champagne", Tiffany confessed that she has admired Lee Seung Gi, the show's guest, even before she debuted during the show's "Please Permit!" segment.
That day MC Shin Dong Yup told Tiffany that the expression of her eyes were different and asked her, "Do you like our outspoken Lee Seung Gi?" Tiffany, who was blushing, answered, "I have really admired Lee Seung Gi even before I debuted."
She also confessed that, "We have participated in music shows together since my debut. And I become more attracted to him after I have seen him perform on stage.
On the other hand, Lee Seung Gi said, "I think I need to wear my outfits (for performance) and make-up even in the backstage starting today." He also sang the song "All For You" for Tiffany and made a heart shape with his hands.
The episode will air on the 31st.
Credits: snsdchina
English translations: Tanya
English editing: tangerine_kisses@soshified.
No Bashing.