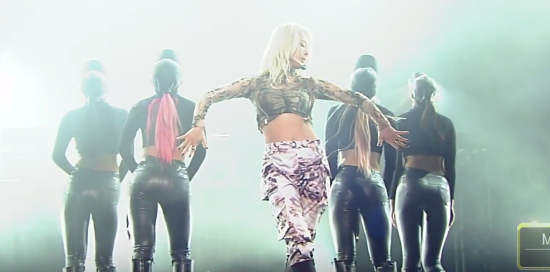 On December 4th, Hyoyeon held her last stage of her solo debut week, performing "Mystery" on SBS's "Inkigayo". She had previously attended KBS's "Music Bank" and MBC's "Show! Music Core" over the past two days. Hyoyeon currently has plans to continue promoting her single for the upcoming week on the same music shows.
It was also revealed that Seohyun visited "Inkigayo" to show her support for Hyoyeon. Both posted to their Instagram accounts with photos and videos.
"Maknaengie who came early in the morning to cheer me on~~ #SeoJuhyunnieIsLove"
"Our Hyoyeon unnieee~~Mystery!!!! Very very cool stage that only unnie can express!!😗 I was happy I was able to see it in person, Hyo ❤ I will cheer Hyo on~~👭 #ILoveHyo #Mystery #Hyoyeon #ExcitementSisters"
"#ProudofHyo #CoolHyo #LoveHyo #ExcitementSisters🐾"
Sources: SBS Inkigayo@YouTube.com, Hyoyeon's Instagram, Seohyun's Instagram 1, Seohyun's Instagram 2
Written by: kt9823@soshified
Contributor: SonexStella@soshified
Have a news item that you think Soshified should know about? Leave us a tip or e-mail us at tip@soshified.com.
Follow us on Twitter – http://twitter.com/soshified – for the latest on Girls' Generation.