Asia's popular Girls' Generation member Jessica has entered the fashion industry with her personal brand, BLANC. she.com had the opportunity for an exclusive interview to listen to her feelings and views on fashion and BLANC…
About Fashion and BLANC
she.com: Currently, what is South Korea's most popular fashion? Has this influenced your and BLANC's style?
Jessica: Fashion trends change quickly; they won't wait for anyone. I pay more attention to fashion trends worldwide, and not just to those of South Korea. I often go all around the world, and this kind of experience has a profound impact on how I look at fashion and style. There are many trendsetting people in the world, and I hope to become a part of that group.
she.com: Where does your inspiration for BLANC's 'ready-to-wear' series come from?
Jessica: The BLANC brand is my life goal and dream. I really like and enjoy being an artist, and will continue to participate in the entertainment business. But at the same time, I also have a lot of things to learn about fashion. I'm really looking forward to the future, before I release my 2015 fall/winter line, when I can work with and learn a lot from my fellow designers.

she.com
: What's your impression of Hong Kong? Do you think Hong Kong's women or South Korea's women are more fashionable?
Jessica
: I don't think one person is absolutely more fashionable than another. On the contrary, I think that every woman, as long as she uses her own style to express herself, will have a unique beauty, whether she's from Hong Kong, or South Korea, or any other place in the world.
she.com: What's your advice for Hong Kong women who want to dress in a South Korean style?
Jessica: My advice is very simple: just be true to yourself, and wear whatever clothes you feel are comfortable and distinct.
About Jessica
she.com: The seasons will be changing soon; what fashion items are on your must-buy list?
Jessica: A perfect biker leather jacket, and a large V-neck wool sweater paired with a perfect large scarf.
she.com: If you could be invisible for one hour, what would you do?
Jessica: Hm…If I could be invisible for an hour…if it was two hours…or three…I would go to Hong Kong's Disneyland.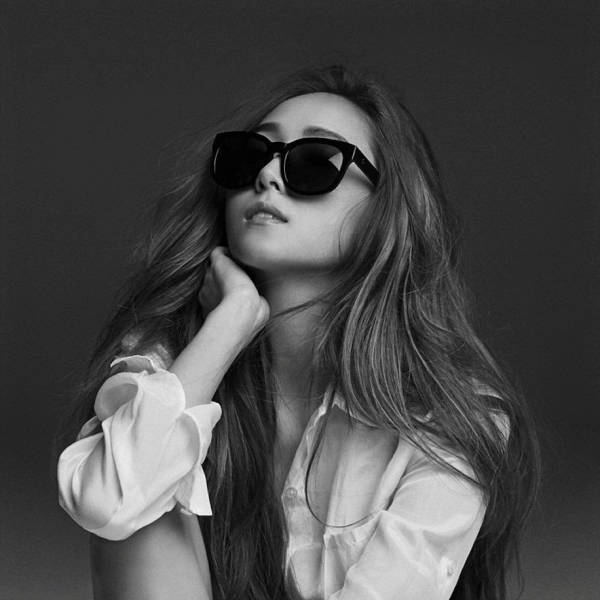 she.com
: Who is the man of your dreams? Does he have a particular feature that attracts you?
Jessica
: I want him to be someone who is very smart, infinitely gentle, interesting, and will care for others. At the same time he would still be ambitious, hard working, and a leader: the perfect combination of these three traits.
she.com: If you were a man, who would you pursue to be your girlfriend?
Jessica: That's a very interesting question! Well…if I were a man, I would want my girlfriend to have the same qualities and characteristics that I just described for my ideal man.
she.com: Can you give us some skincare suggestions? How do you maintain your skin condition amidst the constant makeup and long work nights?
Jessica: Maintaining moisture is the key; you need to drink a lot of water and use a lot of moisturizing cream.

Fun Facts About Jessica

Jung Sooyeon, English name (stage name) Jessica, is a Korean-American singer and member of famous group Girls' Generation. She was born in California, and while taking a tour in South Korea, she was discovered and entered the entertainment business. In 2007, Jessica and Girls' Generation debuted and became popular in Asia. Jessica was named fifth on the list of 2012's "World's Most Beautiful Faces".
About BLANC

On August 6th, 2014, Jessica announced the launch of her exclusive fashion brand, BLANC. The brand has a "modern classic" concept. Each series is personally designed by Jessica, with simple classic lines and interesting fashion details to create a refreshing fashion brand. BLANC is first launching a line of sunglasses, inspired by Jessica's favorite cities; six styles will be on sale in Asia this month. Fragrance products will be released later this year, and even later, the brand's first "ready-to-wear" series—its 2015 fall/winter clothing.
Source: she.com
Translated by: moonrise31@soshified
Edited by: bhost909@soshified
Have a news item that you think Soshified should know about? Leave us a tip or e-mail us at tip@soshified.com.
Follow us on Twitter – http://twitter.com/soshified – for the latest on Girls' Generation.