Update on February 13th, 2014:
Girls' Generation's Facebook page will be uploading individual teaser photos each day. Check out the pictures below as Soshified continues to provide updates leading up to "Mr.Mr."'s release and Girls' Generation's comeback.
[nivoslider id="54418″]
Update on February 12th, 2014:
SM Entertainment has revealed new teaser images for Girls' Generation's "Mr.Mr." Korean comeback as well as stating, "'Mr.Mr.' is a dance song with a R&B sound that stands out. The song is the work of the producer team, The Underdogs, who also worked with Beyoncé, Justin Bieber, and Chris Brown in the past." "Mr.Mr." will be released on February 19th at 12:00 PM KST.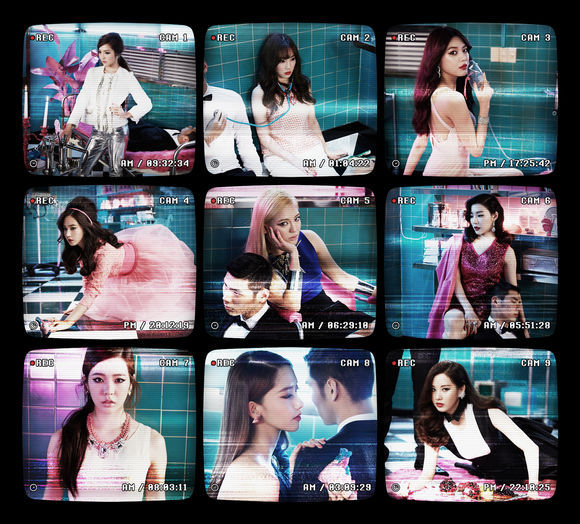 Original article from February 11th, 2014:
On February 11th, SM Entertainment uploaded Girls' Generation's comeback teaser video to its YouTube channel. The nine ladies will make their long awaited return to the stage with "Mr.Mr." as their title song. This comeback will be accompanied by Girls' Generation's fourth mini album, which will be released on February 24th. "Mr.Mr." will release ahead of the album on February 19th to various online music portal sites.
SM Entertainment also revealed that the concept for "Mr.Mr." is "classy, mystery girl" rather than "sexy" and stated, "We're going to show a transformation that only Girls' Generation can show". Shortly after the teaser's upload, Seohyun also tweeted about "Mr.Mr.", saying, "Girls' Generation's teaser released!! Called 'Mr.Mr.'~ Have you listened to it??ㅎ If there's anyone who hasn't, right now, gogo!♥".
소녀시대 티저나왔어요!! Mr.Mr. 라고~들어는보셨나요??ㅎ 못보신분 계시면 지금바로gogo!♥ https://t.co/NdCmyMSxXC pic.twitter.com/fOAHwR3k6B

— 서현(서주현) (@sjhsjh0628) February 11, 2014
Sunny also later retweeted SM Entertainment's own tweet of the teaser, adding, "Ah, what the.. Soshi's making a comeback?!?! That's daebakㅋㅋㅋㅋ".
아뭐야..소시컴백해?!?!대박이넹ㅋㅋㅋㅋ "@SMTOWNGLOBAL: COMEBACK! @GirlsGeneration! http://t.co/RltpnGoCEo"

— Sunny (@Sunnyday515) February 11, 2014
Check out the full teaser below and make sure to visit Girls' Generation's official website, which will be themed to "Mr.Mr." Stay tuned to Soshified for more information on Girls' Generation's February comeback!
Sources: Girls' Generation's Official Website, SMTOWN@YouTube.com, SMTOWN Now, Seohyun's Twitter, Sunny's Twitter, Osen, Girls' Generation's Official Facebook Page
Written by: kt9823@soshified
Contributors: ch0sshi@soshified, minigiglo@soshified
Have a news item that you think Soshified should know about? Leave us a tip or e-mail us at tip@soshified.com.
Follow us on Twitter – http://twitter.com/soshified – for the latest on Girls' Generation.