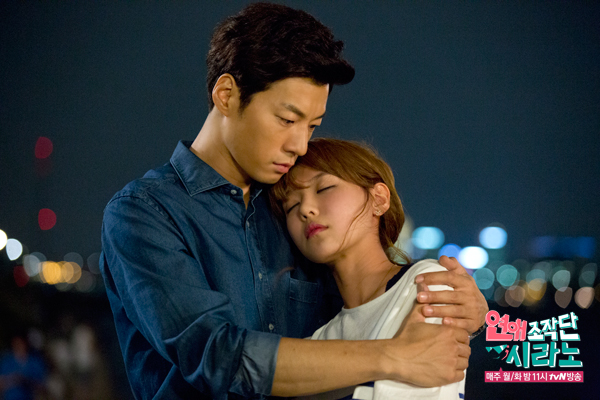 Sooyoung has been getting rave reviews from fans and critics alike for her role as the quirky and cute Gong Minyoung in "Dating Agency; Cyrano", which recently ended. And it's not only fans who are falling for Sooyoung. In an interview with Osen, Sooyoung's costar in the drama, Lee Chunhee, talked about working with her on the set, as well as his thoughts on her abilities as an actress.
"While filming, I only thought of her as a fellow actress. Once, Yuri and Hyoyeon came while we were filming. It was to the point where, for a moment, I went, 'Why are they here?', and thought about it for a long time. Then, I recalled, 'Oh, yeah! Sooyoung's in Girls' Generation!' I don't know if it's because she's good at acting or because she's so laid-back, but there almost isn't any hint that she is an idol girl group member."
Along with that, as a senior and actor, he gave Sooyoung's talent a high rating.
"She definitely has talent. And not just as something she wants to try, but I felt enough of her desire of really wanting to do this. Honestly, with Sooyoung's character of Minyoung being at the center of the story, if she were to falter, it would cause problems with the entire thing. Still, I honestly was worried a bit early on, but after filming 1~2 episodes, those worries completely went away."
Sooyoung has been showing that she is a serious force as an actress since "The 3rd Hospital" and now "Dating Agency; Cyrano". The future looks bright for actress Choi Sooyoung.
Source: Osen
Written by: MoonSoshi9@soshified
Contributor: ch0sshi@soshified
Have a news item that you think Soshified should know about? Leave us a tip or e-mail us at tip@soshified.com.
Follow us on Twitter – http://twitter.com/soshified – for the latest on Girls' Generation.