Videos
Yoona Introduces Girls' Generation on Naver LINE
Yoona introduced Girls' Generation on Naver LINE through a short video clip. This newest application can be downloaded from NAVER's 
website
, through the
Android
market, or in
iTunes
.
Sooyoung Speaks About the "Daum Hope Campaign"
Sooyoung appeared in a promotional video for the "Daum Hope Campaign", a program to give hope to patients suffering from Retinitis Pigmentosa. In the video, Sooyoung explains that Retinis Pigmentosa is an illness in which colors shroud the eyes, narrowing vision and eventually leading to blindness. She urges everyone to help support those who suffer from the disease.
Others
Girls' Generation to Be Featured in "VOGUE Japan"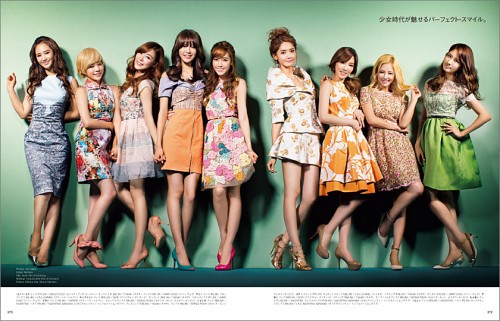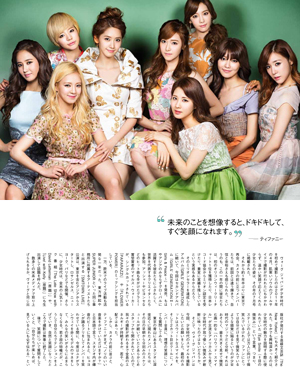 Girls' Generation will be featured in the February 2013 issue of "VOGUE Japan", which will be released on December 26th. The girls will be showing off their spring fashion while working with the theme "forever young".
Tiffany Appointed as Global Hope Ambassador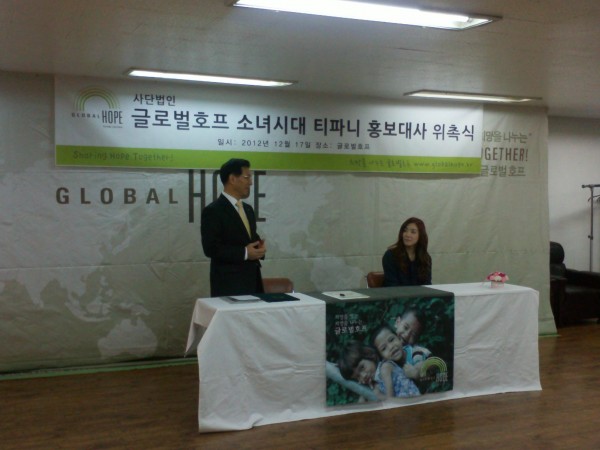 Tiffany was selected as an honorary ambassador for Global Hope, a mentoring program for impoverished youths around the world. Good Hope's
Facebook
page stated that Tiffany was appointed because of her "warm heart" towards poor and neglected children.
"Dancing Queen" Tops Singles Chart on Malaysian iTunes Store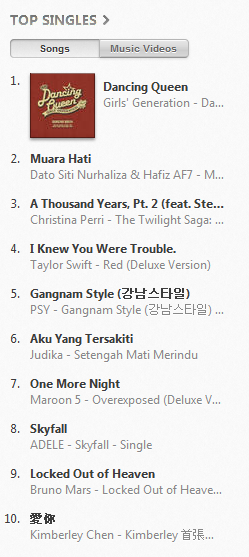 Several hours after the song's release, Girls' Generation's "Dancing Queen" climbed to the first spot on the Malaysian iTunes store's "Top Singles" chart. The single was made available on iTunes worldwide at the same time as the "Dancing Queen" music video release on December 21st.
"Dancing Queen" Achieves "All-Kill" on Korean Music Sites
Within two days of its release, Girls' Generation's "Dancing Queen" took the top spot on all Korean music sites. The song held
first place
on music-selling websites ollehmusic, Mnet, MelOn, Bugs!, monkey3, NAVER, Soribada, and Daum.
Girls' Generation Featured in "AnAn" magazine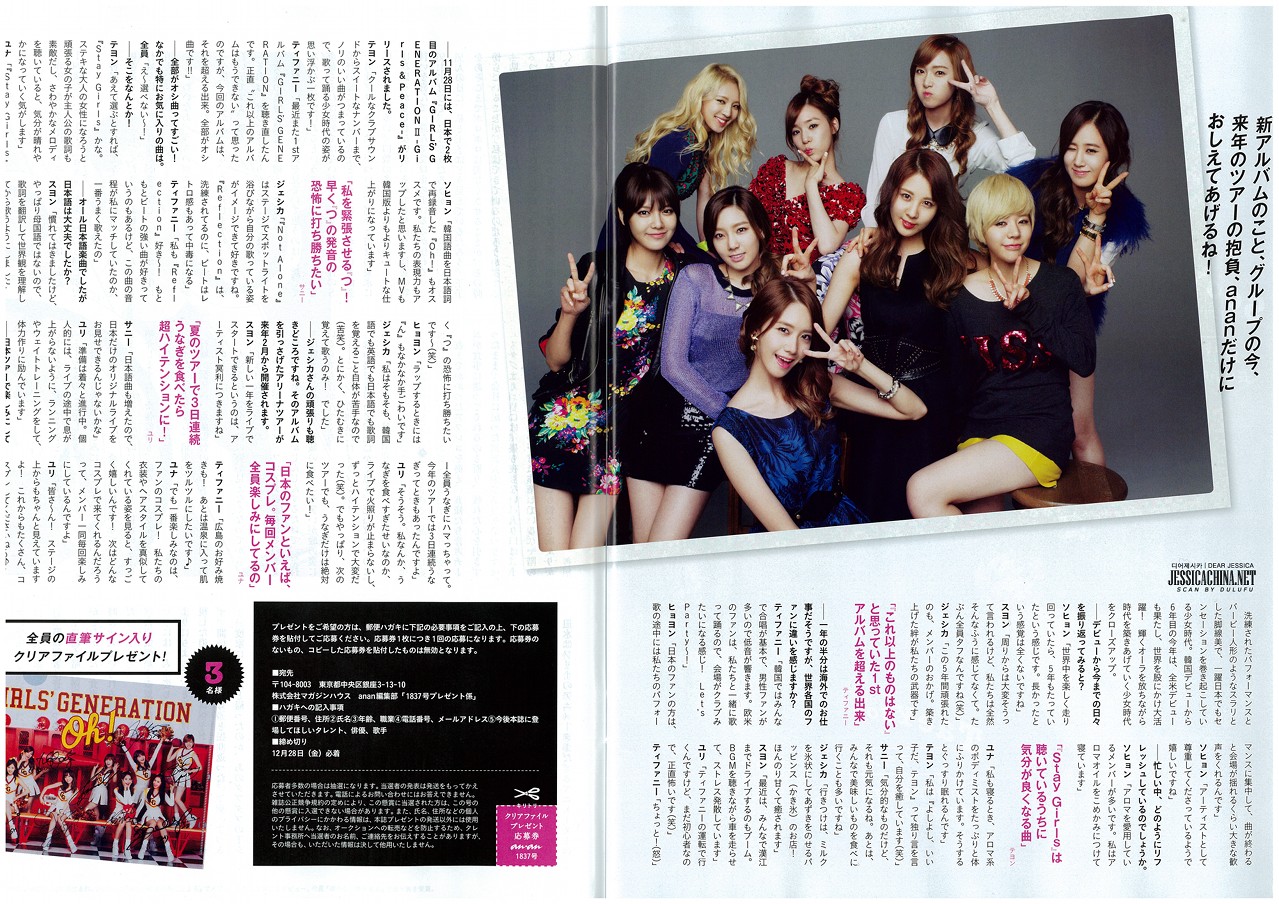 Girls' Generation was featured in "AnAn" magazine's December 2012 issue. Each member had a short individual interview along with the magazine's main interview with all nine girls. To view the full translation, visit Soshified's
Translated Goodies Section
.
Photos
Jessica Uploads New UFOtown Profile Picture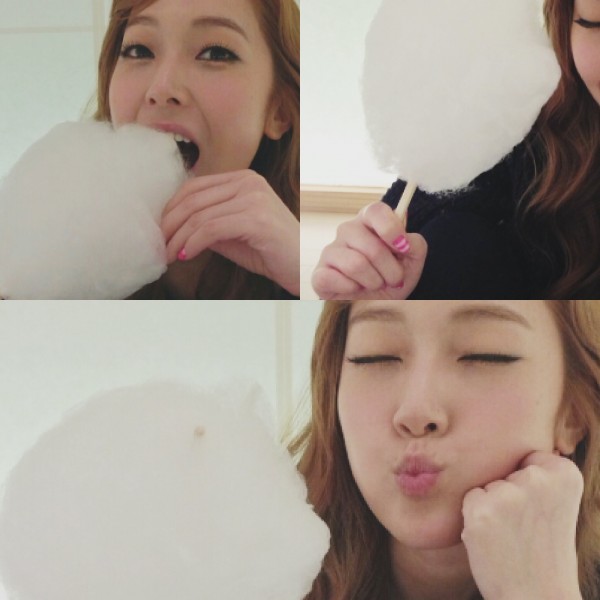 On December 18th, Jessica uploaded a new UFOtown profile picture. In the three-framed photo, Jessica makes cute poses while holding a stick of cotton candy.
Sooyoung Uploads New UFOtown Profile Picture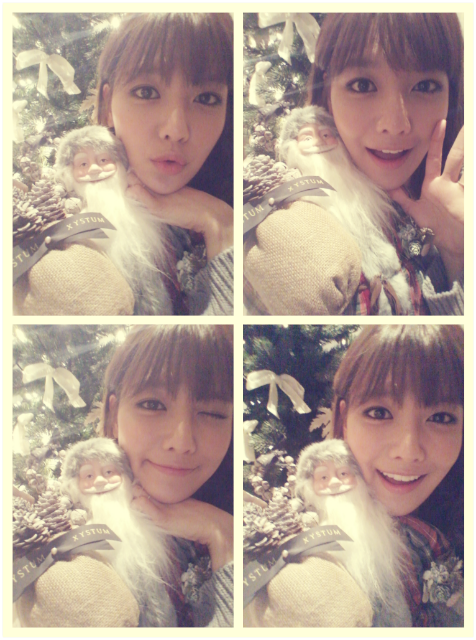 Sooyoung recently updated her UFOtown profile picture. In true Christmas spirit, Sooyoung poses cutely with a holiday decoration for the four-framed photo.
"Legally Blonde"'s Official Facebook Page Releases New Photo of Jessica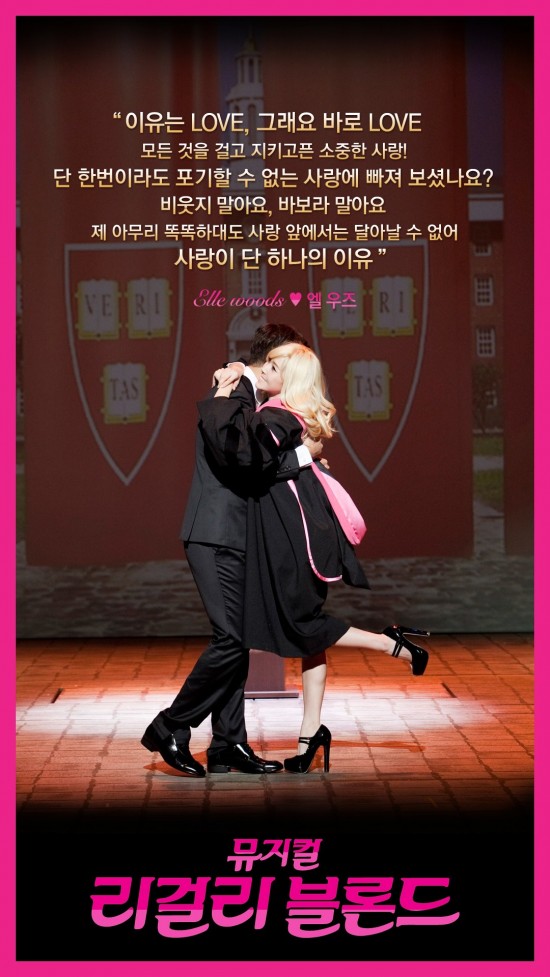 The official
Facebook
page for "Legally Blonde" released a new photo featuring Jessica. The photo depicts one of the scenes from the musical and is accompanied by some text describing a few parts of the musical's storyline.
New Sets of Pictures
banila co. – Jessica1, Jessica2, Jessica3
Lotte Department Store – Yuri, Yoona1, Yoona2, Seohyun1, Seohyun2, Group
SONE Picture/Video of the Week
SONEs are always able to find ways to creatively express their love for Girls' Generation. This fan is one of many who used "Minecraft", a computer game, to create portraits of the girls. Jessica, Yuri, and Yoona are featured in this short but awe-inspiring video.
If you have any pictures or videos you'd like to submit for SONE Picture/Video of the Week, please feel free to do so by sending them to the Soshified Writing Team at tip@soshified.com or posting at the official SONE Picture/Video of the Week thread.
Sources: DC Gallery, LOTTE DEPARTMENT STORE, NAVER, SBS, UFOtown 1, UFOtown 2, "Legally Blonde"@Facebook.com, 사단법인 글로벌호프 Global Hope@Facebook, Girls' Generation's Official Website, iheartsooyoung2@YouTube.com, Nate, banila co., 11st.co.kr, vogue.co.jp, fanwonder@Twitter.com, bestiz, CJFernandez23@YouTube.com
Written by: kt9823@soshified, Grizzlei@soshified, Best Served Soup@soshified, moonrise31@soshified
Contributors: ch0sshi@soshified, minigiglo@soshified
Edited by: bhost909@soshified
Have a news item that you think Soshified should know about? Leave us a tip or e-mail us at tip@soshified.com.
Follow us on Twitter: http://twitter.com/soshified for the latest on Girls' Generation.