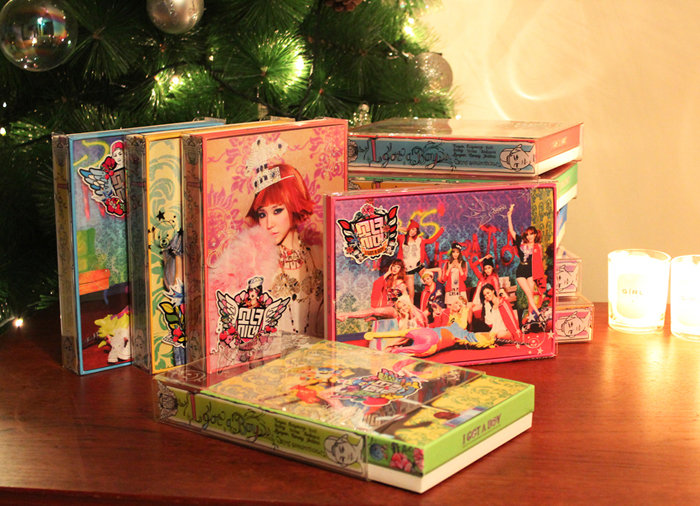 Update with album information:
Girls' Generation's fourth album, "I Got A Boy", will also come with a 40-page photobook. Ten versions of the album will be released, nine of which will use a single member's photo as a cover, and one of which will use a group photo. Each version of the album will include a different photobook.
Update from 12/12/26 with tracklist:
Girls' Generation has revealed the tracklist for Girls' Generation's fourth Korean album, "I Got A Boy".
1. I Got a Boy
2. Dancing Queen
3. Baby Maybe
4. 말해봐
5. Promise
6. Express 999
7. 유리아이
8. Look at Me
9. XYZ
10. 낭만길
Original article from 12/12/21:
After making a comeback on January 1st, Girls' Generation will be releasing its fourth Korean album, "I Got A Boy", on January 2nd, 2013. "I Got A Boy" will be Girls' Generation's first Korean album as a group in over a year, having released "The Boys" in October of 2011.
The album will be released with ten different covers, nine of which will be individual jackets that show a single member of Girls' Generation and one which will be a group photo. For most retailers, covers will be randomly chosen when the albums are purchased.
"I Got A Boy" is currently available for pre-order. Stay tuned to Soshified for additional details.
Aladin: (US$15.15)
DVDHeaven: (US$14.34 no poster, US$15.44 folded poster, US$17.54 poster in tube)
Gmarket: (various)
leesmusic: (US$15.15)
YesAsia: Poster (US$29.99) No Poster (US$19.99)
Source: Gmarket, Aladin, leesmusic, DVDHeaven, YesAsia 1, YesAsia 2
Written by: bhost909@soshified
Edited by: MoonSoshi9@soshified
Have a news item that you think Soshified should know about? Leave us a tip or e-mail us at tip@soshified.com.
Follow us on Twitter: http://twitter.com/soshified for the latest on Girls' Generation.