Hello everyone and welcome to the November edition of Fantastic Forum Features. However, before we get started on the random tatters of interesting little things that can be found in the forum, there is a small announcement to be made. At the end of this year, Fantastic Forum Features will be coming to an end. However, if there is a small collection of threads that must be highlighted, then I might consider writing it again. That aside, time to start on this month's interesting features.
To start off this month, I'll be shamelessly promoting one of the other Writers. I'm sure many here have read the column, "The Best of the Best", which is written by bhost909. It's an interesting column that highlights what the author thinks is the best for a given category. The categories for each month are decided via a poll that can be found at the bottom of the column, so readers are encouraged to participate by voting on what they want to see next.
A video that was featured in bhost909's column.
The "Helpdesk" is one of those sections that should've been introduced earlier, but was unfortunately, left out. Fret not, it's here now though. Just like it sounds, it's an area where you can post any questions or feedback that you have for Soshified. But before anyone posts, make sure there isn't a similar thread to your question or comment. Otherwise, feel free to ask whatever and I'm sure a staff member or even a regular member will stop and try to help you out.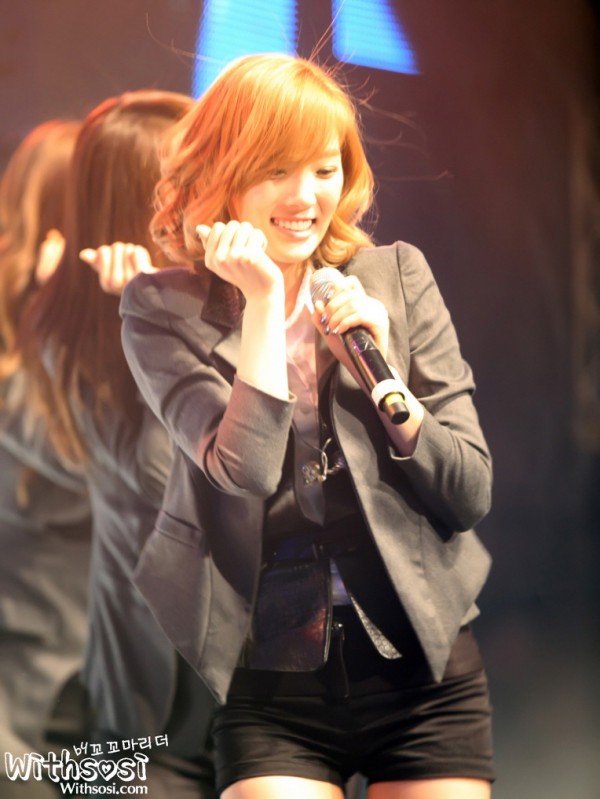 Random picture that can be found in Soshified Gallery. Taeyeon might need "help" with her hair.
Next up is the "Soshified Decal/Stickers" order thread, which were designed by SteveFA5. You can leave comments for the decals in the original thread here. The decals were originally used at KCON'12, but due to popular demand, were opened up for order to all of Soshified. There are two different designs, a signature and an original, with the former having a more cursive writing style. Be sure to check out both threads and leave your comments or even order some decals for yourself.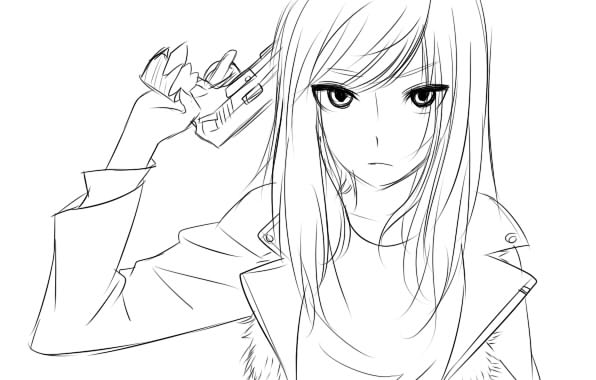 A picture by amipiai, a Writer for Soshified and also the author of KYKR, which can be found in the Fan Fiction sub-forum.
If anyone was ever looking to become a staff member for Soshified, then head over to the "staff applications" sub-section which can be found under the "Announcements" sub-forum right at the top of the forum. If you aren't sure the position is open, just try posting in the thread and politely ask if it is. One of the staff members in charge should come by and be able to help out. On that note, please lookout for hiring signs from the Soshified DJs because they have mentioned that they want to hire new people.
A video created by Soshified staff members for the 5th anniversary. Soshified PD also has links to other profiles with subbed videos such as ssfsubsJ.
On the same topic, Soshified Writers have also just opened applications to become a Writer. So, if you think you have the skills to become a Soshified Writer, then be sure to apply. As a word of advice, it's better to apply and give it a shot, rather than constantly wonder if it could have been.
This month is a bit short, but I promise next month will be a bit longer and a lot more fun. So please look forward to it. See you all again soon.
Source: JunJunTeam@YouTube.com, SoshifiedPD@youtube.com
Written by: SeraphKY@soshified
Edited by: letaengbutt@soshified
Contributor: amipiai@soshified
Have a news item that you think Soshified should know about? Leave us a tip or e-mail us at tip@soshified.com.
Follow us on Twitter: http://twitter.com/soshified for the latest on Girls' Generation.