Hello everyone and welcome to the October edition of this column. It won't be quite as jam-packed as last month, but hopefully you'll all be able to find something you like anyways. On that note, let's get started.
First up this month is a very special contest being held by Soshified staff members in the Fan Fiction sub-forum, which is located in the "Perfect for You Fan Area". If you frequent the fan fiction area often then you probably already know what I'm talking about, but if not then check out the contest thread and be sure to submit your application. Remember to enter soon, as the contest ends November 7th at 11:59PM KST. Must be of legal drinking age, no purchase necessary, please see inside for contest details…wait, this isn't a commercial. Everyone is eligible, so don't worry about that.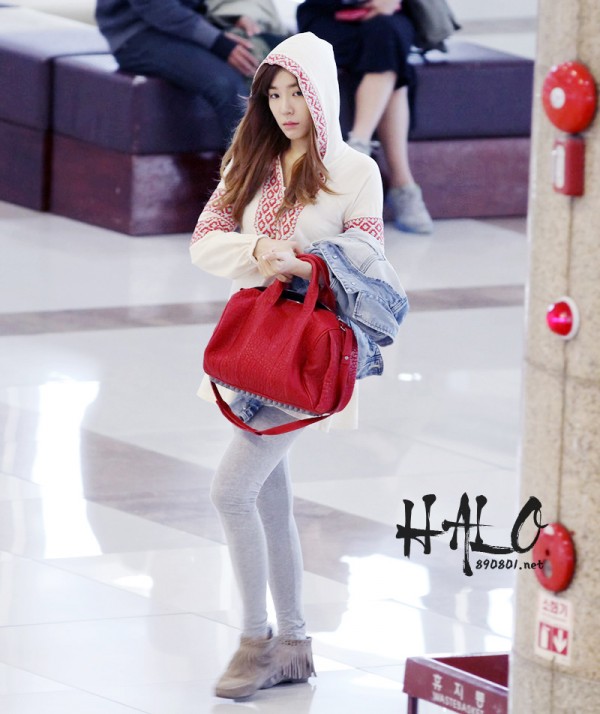 White Mage Tiffany! At least that's what the shirt reminds me of. Anyone else?
While we're inside the fan fiction forum, might as well take a look around at some of the stories that the members of Soshified have written. Now this section is pretty diverse due to the sheer number of people that participate from around the world. So, take your time to explore. There are a ton of ongoing stories and a lot of finished stories as well, which can be found in the "Completed" sub-section. If you aren't sure where to start, then scroll to the top of the page and you'll see a lot of links, more commonly referred to as "tags", which serve as a sorting function for all the stories posted. This will give you a starting point depending on what kind story you want to read or if there is a particular member that you want to read a story about. If you're still unsure of where to start, then I recommend reading Auratus's "Soshi's House of Classic Horror". This story has a little bit of everything from romance to suspense, action and comedy, and pretty much everything in between.
Now we're gonna make a quick stop at the Tutorial section of Soshified. You can find all sorts of tutorials on various subject matters from buying music off Korean websites, how to encode and upload videos, and how to use certain programs. However, the biggest and most prominent thread that you can find in the tutorial section is the "SSF's Guide to Basic Korean", a 136 page thread filled with phrases, explanations to grammar, and a variety of other topics. So, grab a drink or two, and slowly make your way through the thread to learn more about the Korean language.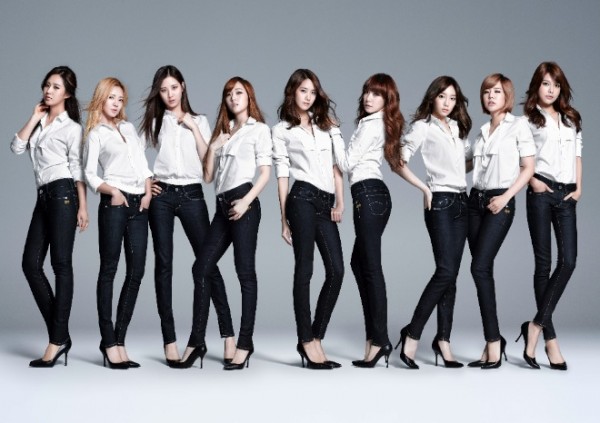 Jeans and white shirts is never a bad combination on the girls. They're just so drop dead gorgeous
Next up is the Soshified Timeline, which really should've been mentioned earlier, but considering how jam-packed last month was, I couldn't manage to fit it in. However, it is here now, so please take a look. It's an amazing feature that details many of Girls' Generation's activities including before debut and each member's solo activities as well. It's a big site, so take your time to browse it.
Last up for this month is a column called "Back to Basics" that is written by taengsoshi. While it is similar to the Soshified Timeline, this column goes a little more in depth and even covers the little moments that make SONEs gush. While it is certainly a long read, it'll have you remembering why you fell in love with Girls' Generation in the first place. It's all the little things that matter.
That's it for this month. Until next time, take care everyone.
A video of Girls' Generation and their dorky antics.
Source: tuckkiez@youtube.com
Written by: SeraphKY@soshified
Edited by: MoonSoshi9@soshified
Have a news item that you think Soshified should know about? Leave us a tip or e-mail us at tip@soshified.com.
Follow us on Twitter: http://twitter.com/soshified for the latest on Girls' Generation.