Hello, and welcome to the September edition of Back to Basics. As you all may or may not have noticed, I will be continuing this monthly column in place of the original author, and so with that little note aside, let's jump right in! Girls' Generation recently celebrated their fifth anniversary on August 5th, a day that will forever be ingrained in the minds of the members and SONEs alike. It's been five years since the nine nervous yet determined young girls finally stood on their debut stage, performing "Into The New World" on SBS's "Inkigayo". Uncertain of their future, they, nor anyone else for that matter, would have imagined the kind of roaring success they have had. We, as SONEs, have enjoyed the numerous awards and achievements received and accomplished by our favorite girls, riding the waves of success along with them. However, sometimes we forget the steps and hurdles Girls' Generation took to be where they are now, and this column will serve to remind us all of them, or if you are a new SONE, show you the stages of their career. Let's take a step back in time as we journey through the months of September to reminisce on what has passed.
2007: At first, I was a bit worried because with girls at our age, there's always jealousy. However, they are all great girls and are very bubbly. I never felt uncomfortable around them. -Sunny
Girls' Generation performed a special remix of their single "Into The New World" on "M Countdown" on September 27th, a little over a month since their debut. The girls gave an energetic performance as they tried finding their footing for future stages.
2008: One year is a short time, but we are honored that many people love us. – Sooyoung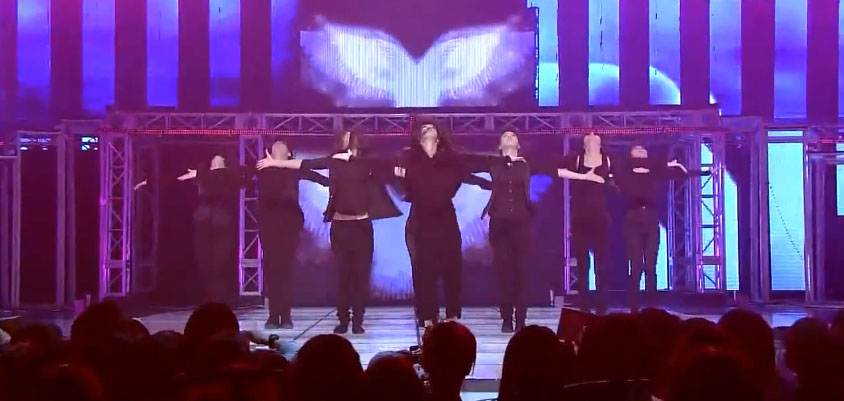 If there is one thing that has always remained constant through Girls' Generation's career, it is the unwavering support from SONEs. "Inkigayo" announced only three days prior to recording that Girls' Generation was going to perform on the September 7th broadcast. Due to individual activities and exhaustion, the girls were not able to practice very much for their cover of Shinhwa's "T.O.P.". According to a fanaccount, the rehearsal didn't go well. There were missteps and miscues, and members were dancing out of sync. During the real recording, their performance was off yet again, and even the fans noticed how their smiles were forced. The girls were frustrated over their mistake-filled performance, but the PD wanted to go ahead and use it. However, the PD fortunately decided to give them one more chance, and after some technical difficulties which gave the members a little more time to practice, SONEs yelled out, "We love you, Girls' Generation," right before the final recording. The members were surprised, and their expressions immediately brightened. They went on to give a much better performance. Yuri later posted on her tossi blog that she and the members were nervous on stage, but when they heard SONEs' cheers, they were no longer worried.
2009: The nine of us were stressed while we were doing our activities. We were happy, but our bodies and minds were very fatigued. So I hope that we will talk to each other a lot and have fun while resting. -Taeyeon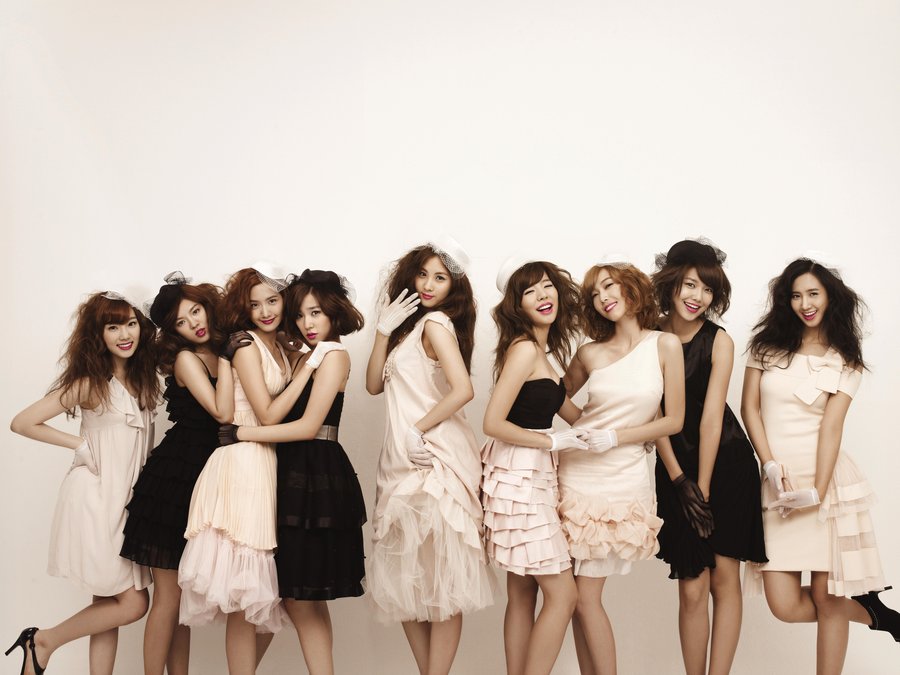 On September 22nd, fashion editor Han Jungyoon blogged about meeting Girls' Generation at a photoshoot for "CeCi" magazine. He expressed his surprise at their kindness, explaining how Sunny and Tiffany greeted all 45 staff members individually, which no one had done before. He wrote about how Sunny's positive personality kept the staff members in high spirits and how Tiffany would make and bring coffee for staff members. When the photographs didn't come out exactly how Han Jungyoon wanted it, the girls volunteered to come on a weekend for a re-shoot. Tiffany offered a chair for an editor who stood up to organize charts, and Sunny handed out sandwiches to all staff members before sitting down to eat her own portion. Han Jungyoon was touched by their gestures and said how much he wanted one of his sons to marry one of the girls. He explained that many idol groups work hard during photoshoots, but Girls' Generation was the first to care about the staff members.
2010: I'm working hard with the other members to make good and cool memories. So don't worry. -Tiffany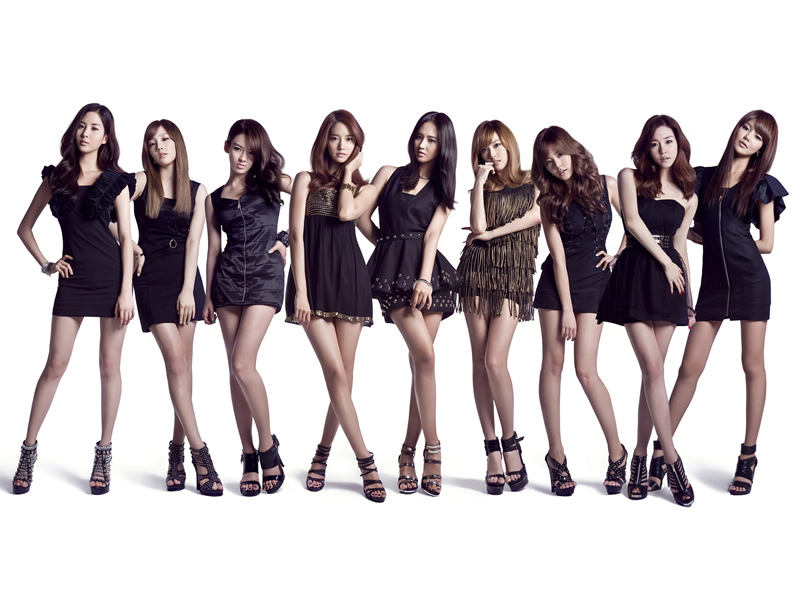 2010 marked the first year Girls' Generation broke into the Japanese market as their popularity made waves across the nation. Girls' Generation's "New Beginning of Girls' Generation" DVD rose to first place on the Oricon's "Daily DVD" chart three weeks after its release in Japan. This was a remarkable feat since they had yet to release their official single.
Their debut Japanese single, "Genie", was released on September 8th and entered the Top 5 in Oricon's "Daily Singles" chart on the same day. It rose to second on the chart on September 10th, the highest ranking a Korean girl group had ever achieved in Japan. The single also placed first on Japan's iTunes "Top Singles – Music Video" chart, on Japan's largest music site, music.jp, and on Japan's largest mobile site's movie and video clip sections. The girls first performed their Japanese single at the "Girls Award JAPAN 2010 AUTUMN/WINTER" on September 18th.
2011: We were supposed to give them a good show and perform well for them, but because they prepared that event for us, so we were even more thankful. After that, we wanted to work harder, and we were able to enjoy it together. -Yoona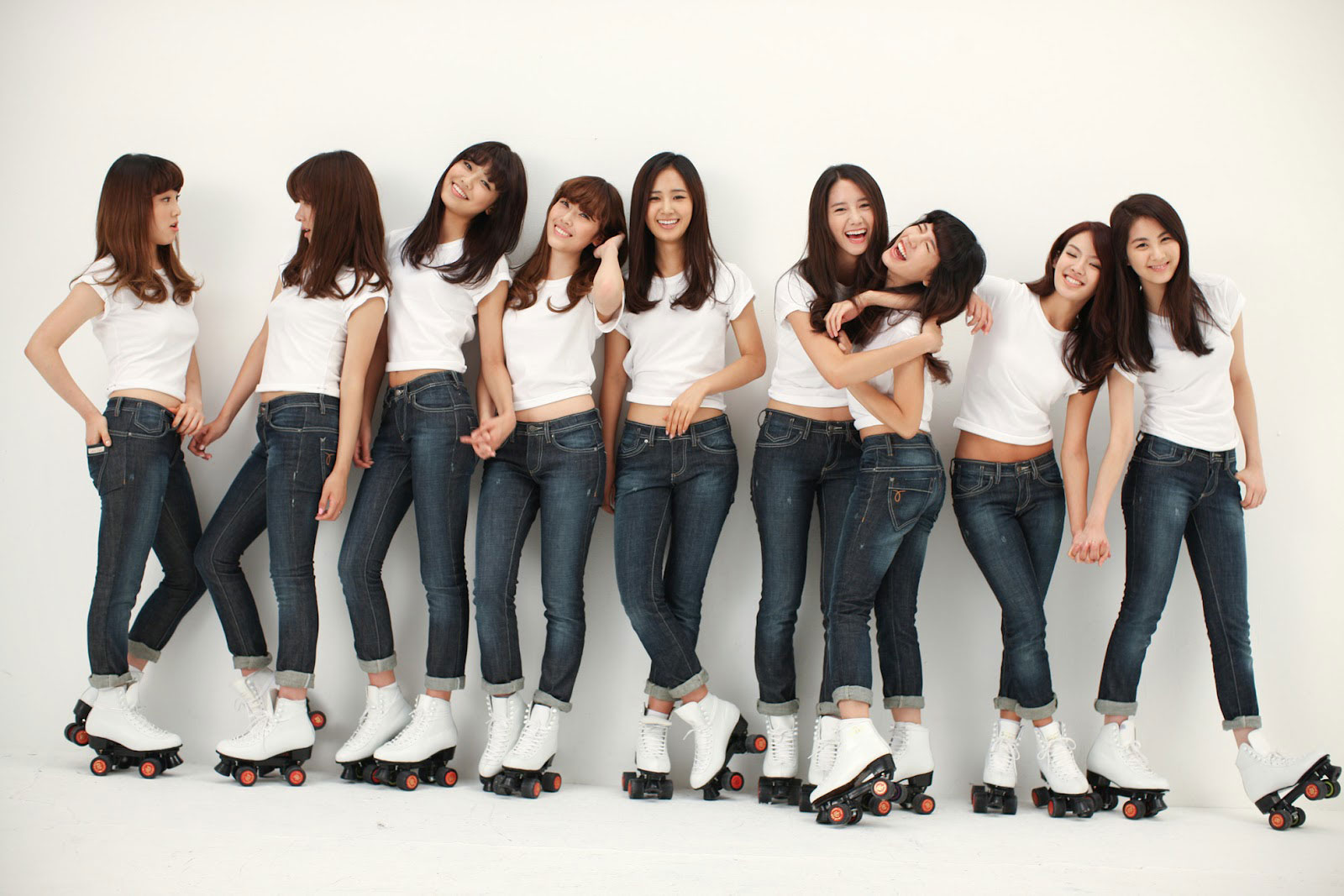 During the month of September, Girls' Generation's original music video for "Gee" surpassed Wonder Girls's "Nobody" to become the most-viewed K-Pop music video of all time. "Gee" was able to hold the title for a year, adding on to Girls' Generation's growing list of achievements and cementing its status as Korea's national girl group.
Pieces and Fragments of September
2007
• "9 End 2 outs", the drama Yoona made her acting debut on, had its last broadcast date on September 9th.
• Jessica, Yuri, Sooyoung, Yoona, and Seohyun appeared in the September issue of "S" magazine.
• Yoona appeared in a CF with SS501 for Elite as a model for the brand's school uniforms.
2008
• Taeyeon talked about her childhood obsession for the anime show "Dragon Ball Z" on "ChinChin Radio" and how the character Vegeta was her ideal type growing up. She also admitted on another radio broadcast that she and Hyoyeon used to be awkward around each other.
• Yuri revealed on a broadcast of SBS's "Love Generation" that her ideal guy is someone who can change a flat tire.
• On UFO Radio, Sunny defended her and Taeyeon's height by saying that it's not that they are short, it's that everyone else is abnormally tall. Taeyeon went on to add that if people were going to tease their height, they should at least buy them milk or a straw to drink their milk.
• The members appeared in a CF with Super Junior members to promote Sunkist's "Sweetieade" beverages.
• The girls performed at "SMTOWN Live World Tour" held at Shanghai Stadium in Shanghai, China on September 13th.
• "Day By Day", which was sung by Taeyeon, Jessica, Sunny, Tiffany, and Seohyun, and Taeyeon's "Can You Hear Me" from the OST of the MBC drama "Beethoven Virus" was released on September 17th.
• Taeyeon's first live performance of "Can You Hear Me" was broadcast on Taeyeon and Kangin's "ChinChin Radio".
• Osen published an article on the "Two Types of Idol Group Leaders". Taeyeon was under the "Type of Leader Who Stays Strong Despite Sadness". Their explanation revolved around how Taeyeon always tried to hold in her tears to show a strong image for Girls' Generation and how she would only cry when she goes to a place where no one can see her.
2009
• Girls' Generation performed at the "Korean Broadcasting Association Awards" on September 3rd. In addition, Taeyeon sang her solo OST song, "Can You Hear Me", while Seohyun accompanied her on the piano. This award show was also where Yoona slyly stuck out her tongue at her fellow members when she was on stage to present an award with singer Eun Jiwon.
• Actor Kim Jung Hoon revealed that during his military service, he started to like Taeyeon.
• Jessica was present to cheer on her sister Krystal for f(x)'s debut stage on MBC's "Show! Music Core".
• The members performed comical versions of their songs "Genie" and "Girls' Generation" on the 10th anniversary special of KBS 2TV's "Gag Concert". Taeyeon had to DJ her live radio show, "ChinChin Radio", so she was not present for the recording.
• Yurisangja's Park Seunghwa chose Tiffany as the Korean celebrity he would most like to have a duet with.
• Taeyeon and Park Hyoshin sang a duet to Park Hyoshin's "Snow Flower" at the "Seoul International Drama Awards 2009". The media criticized Taeyeon's vocals and her ability to sing, prompting Park Hyoshin to post a message on his Cyworld homepage that the song was difficult to sing a duet to. He complimented her mature and emotional vocals and said, "Among many idol groups, I think Taeyeon's existence is very important."
• Tiffany and Yuri hosted the "Incheon Korean Music Wave 2009", which was broadcasted through MBC's "Show! Music Core". The members also performed at the event.
• LG Electronics recruited Girls' Generation and f(x) as the new models for their new "Chocolate Black Label Series 4" phone.
• "It's Love", a duet by Taeyeon and Sunny, and "Motion", sung by Taeyeon, Jessica, Sunny, Tiffany, and Seohyun, were released on September 16th as part of the OST from MBC's drama "Heading to the Ground".
• Sooyoung and Seohyun took Tiffany's place and emceed the September 19th broadcast of MBC's "Show! Music Core". Tiffany was undergoing treatment for her vocal nodules.
• Innisfree selected Yoona as its new promotional model. Yoona's first CF appearance with Innisfree was on September 25th.
• Seohyun became a news reporter for a day for the 40th anniversary of "Daily Sports". She was able to write and publish an article on her members.
• Samyang Ramyun chose Girls' Generation as its new model. The girls appeared in a CF shortly after on September 30th.
2010
• "Cosmopolitan" featured and interviewed Girls' Generation in the magazine's tenth anniversary edition. The members talked about their first twenty day break since their debut. The girls were so used to being around their members that, a few days into their break, they made a big fuss and started sharing texts, calls, and pictures because they missed each other.
• Seohyun made a cameo appearance in TRAX's "Oh! My Goddess" music video that was released on September 2nd. She was also on the cover of their album, which was released on September 6th.
• The members revealed that their plane, which was heading to Japan for the first time for their showcase on August 22nd, was hit by lighting after its takeoff. Even though it slightly scared them, they took it as a sign that their Japanese promotion will be a hit.
• On September 4th, Girls' Generation performed at the 2010 "SMTOWN Live World Tour" held at the Staples Center in Los Angeles, United States.
• Shibuya's Cafe Manduka held a Girls' Generation exhibition in commemoration of the girls' debut in Japan by displaying various panels of photographs. The background music in the store was entirely Girls' Generation's songs.
• Numerous Japanese celebrities blogged about their excitement, admiration, and love for Girls' Generation during the group's promotions in Japan.
• Seohyun and Yonghwa performed their first official couple duet at the "2010 Incheon Korea Music Wave" as part of their mission for MBC's "We Got Married". They performed a rock mix of Girls' Generation's "Run Devil Run" and Yonghwa's "Love Light", a song he wrote while thinking of Seohyun.
• 2NE1's Minzy thanked Tiffany, Hyoyeon, Sooyoung, and Yoona in the "Thanks To" section of 2NE1's newest album, "To Anyone".
• The girls attended and performed at the 2010 "SMTOWN Live World Tour" held at Hongkou Stadium in Shanghai, China on September 11th.
• The animated Illumination Entertainment film "Super Bad", the Korean-dubbed version of "Despicable Me", premiered on September 16th. Taeyeon and Seohyun did voice-overs for the movie characters Margo and Edith.
• Sunny revealed in an interview with "Ilgan Sports" that she wants to marry actor Won Bin.
• Girls' Generation appeared in multiple CFs for Daum's new search application feature.
• On September 26th, Girls' Generation held their first official fan meeting at Hwajung Gymnasium at Korea University. The girls revealed many things about themselves, such as Taeyeon's desire to sing with Justin Bieber. Also, Sooyoung explained that her legs aren't really that long; it's just the other members' are short. They also decided to celebrate Hyoyeon's birthday during the fan meeting.
• Taeyeon's mother told a fan who was visiting her family's eyeglass shop, "I don't know how these nine different girls got together and became complete as one. It must be destiny."
2011
• Girls' Generation and Soshified were featured in the September issue of "Cosmopolitan" magazine. They discussed the Hallyu Wave and Girls' Generation in America, and they recognized the impact that Soshified had in reaching fans outside of Korea. Soy was also interviewed.
• Marie Digby tweeted, "Thank you to Taeyeon from Girls' Generation for recommending my song "Spell" for a listen." Taeyeon recommended the song to fans in her UFO reply on August 25th.
• Girls' Generation performed at the three day "SMTOWN Live World Tour" concert at the Tokyo Dome in Tokyo, Japan.
• On September 5th, Sooyoung was released from the hospital following a car accident that fractured her sacrovertebrae on August 28th. She left a touching video message that she made and edited herself for SONEs. She thanked the fans for the prayers and encouragements they sent her and reassured everyone that she was doing well.
• Yoona appeared in her first CF with Eider on September 16th with actor Lee Minho.
• Sunny revealed in a two-part episode of "Strong Heart" that Boom used to contact her constantly during his time in the army. Hyoyeon also announced that she no longer had a crush on the male idol she secretly liked for years. Her ideal type was shattered when his actions changed after he somehow found out.
• The girls took part in the "Surprise Blood Drive" event to support blood donation and to address the shortage of blood.
• Girls' Generation performed in a three day solo concert at Taipei Arena in Taipei, Taiwan for their second stop on the "2nd Asia Tour". Sooyoung was still recovering from her car accident and was not able to attend.
• On an episode of "Star Auction Charity", Yoona donated her "Genie" outfit that was worn seven times. It auctioned off for 6.7 million won, or $6,200 USD.
• Yoona's role in "Love Rain" was confirmed. She played the dual role of Kim Yoonhee, a college student in the 1970s, and her daughter, Jung Hana, in present time.
• THEFACESHOP chose Seohyun as its newest promotional model.
• On KBS's "Big Brothers", Taeyeon and Tiffany discussed an argument they had over Taeyeon's upset stomach during Girls' Generation's recent Japan concert tour. Taeyeon was so angry that she wanted to cancel the "Lady Marmalade" duet with Tiffany. Their manager called the two into a room and told them, "I'm thankful that this is the first time you guys are fighting during the entire fourteen concerts you've had so far." After he said this, Taeyeon and Tiffany both started crying and made up.
• Sooyoung donated her Nintendo DSi that she personally signed to be auctioned off to help build an ALS care center. It was sold for 1,100,000 won, or roughly $1,000 USD.
• "The Boys" individual comeback teaser photos, along with the album cover, were released, sparking curiosity and excitement for their comeback in October.
• The girls' Japanese debut single, "Genie", was certified platinum for full length music ringtones by the Recording Industry Association of Japan, or RIAJ, after reaching 250,000 mobile downloads.
Shows of the Month:
SNSD – MNet Girls Go To School Ep. 7-9
MNet School of Rock – SNSD [09.03.07]
—
Family Outing EP 13 – Taeyeon [09.14.08]
Kko Kko Tour S1 EP 2 – Tiffany [09.28.08]
—
Miero BeautyN Real Rest Variety Ep 2 [09.11.09]
KBS Joy Hello Baby – SNSD EP 15 [09.29.09]
—
MBC Feel Good Day SMTown Live Concert Coverage – SNSD Cut [09.24.10]
MBC We Got Married S2 EP 50 – Seohyun & Yonghwa [09.18.10]
Awards Achieved:
"6th Asia Song Festival 2009" – "Best Asian Artist Award" on September 19, 2009
"37th Korean Broadcast Awards" – "Singer Award" on September 3, 2010
Member's Birthday Month: Hyoyeon – September 22nd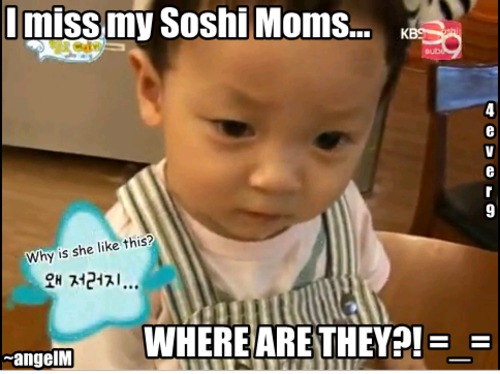 Thanks for reading, and see you next time!
Written by: taengsoshi@soshified
Edited by: residentbenchwarmer@soshified, MoonSoshi9@soshified
Photos and video by: "CeCi" magazine, SM Entertainment, angelM, csnation@YouTube.com
Have a news item that you think Soshified should know about? Leave us a tip or e-mail us at tip@soshified.com.
Follow us on Twitter: http://twitter.com/soshified for the latest on Girls' Generation.