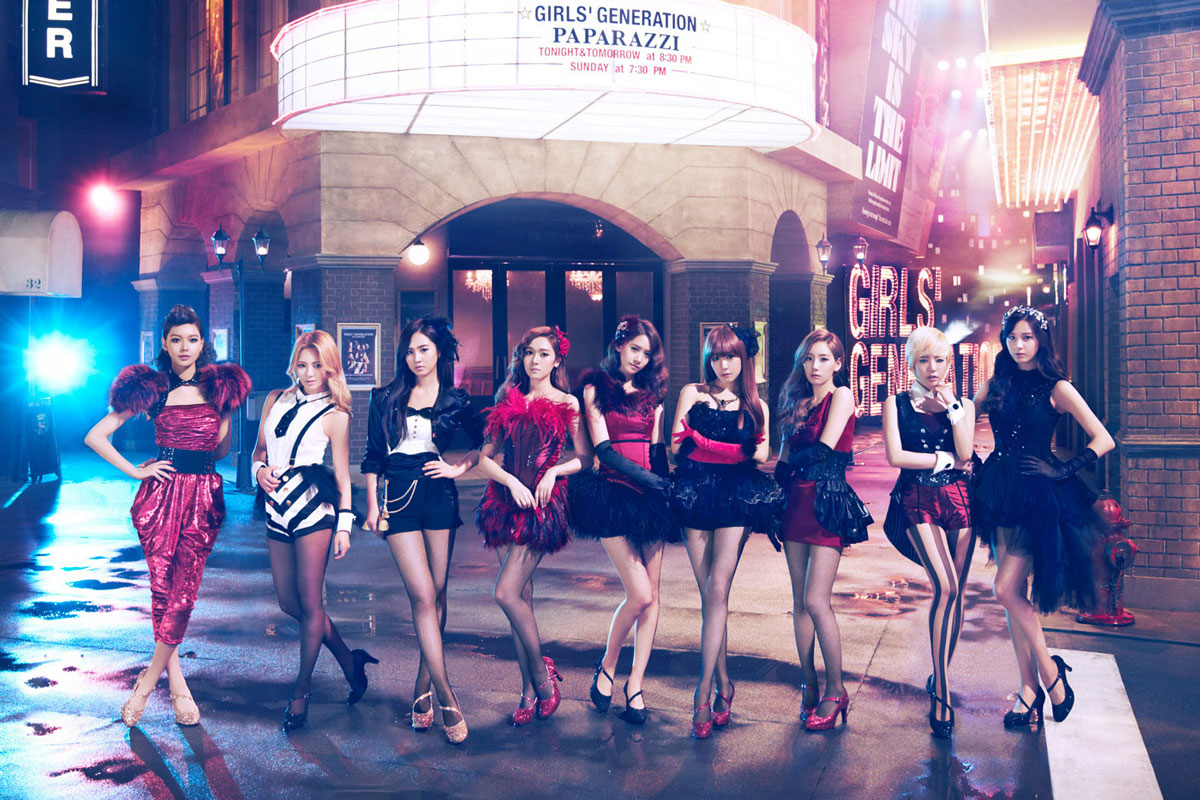 After much anticipation, Girls' Generation has finally released the music video and dance version for "PAPARAZZI".
The music video features the girls on a theater set and is accompanied by "PAPARAZZI", an extremely catchy song that is fast-paced, as reflected in the song's choreography. The girls appear in two different sets of outfits. The first are the red, white, and black outfits pictured above, while they also appear in white and black outfits with elbow-length neon pink gloves. These gloves emphasize the numerous hand gestures, which seem to be the point of this choreography.
In addition to the music video, a dance version of "PAPARAZZI" has also been released, which does not show Girls' Generation's entrance into the theater and instead focuses on the song's choreography. The dance version for "PAPARAZZI" involves many camera angles which allow viewers to be able to take in the choreography as a whole. The four-minute video also alternates between the two sets of outfits, which both highlight the powerful choreography for their latest single.
Fans who had been anticipating the release of these two videos used the hashtag "#SNSDPAPARAZZI" on Twitter, which immediately rocketed to the first place on the worldwide trends list.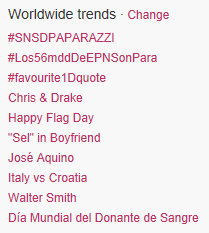 A teaser video of "PAPARAZZI" was first released on May 29th via SMTOWN's YouTube page while various teaser photos were released in the following days. On June 10th, the music video for "PAPARAZZI" was aired in Shibuya, a district in Tokyo.
Universal Music Japan has reported that there will be a total of five versions for the "PAPARAZZI" music video. Stay tuned to Soshified for updates on the latest news regarding the other three versions.
Check out the music video and the dance version below!
Source: SMTOWN@YouTube.com
Written by: letaengbutt@soshified, spiceshoe@soshified, bhost909@soshified
Have a news item that you think Soshified should know about? Leave us a tip or e-mail us at tip@soshified.com.
Follow us on Twitter: http://twitter.com/soshified for the latest on Girls' Generation.