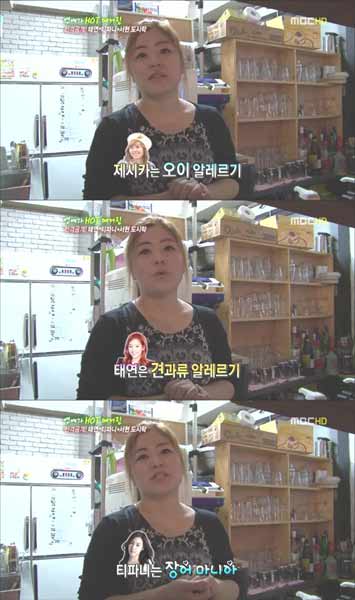 A popular way in Korea for fans to show their support and appreciation towards their favorite artists is to send them delicious meals. However, food allergies are a very important factor that must be taken into careful consideration while preparing any kind of food.
On June 1st, MBC's "Good Day" conducted several interviews with various lunchbox-making companies. During the interview, one company that is known for making lunches for Girls' Generation revealed that "we always match our menu for the fans who know what Girls' Generation members like." 먹튀검증사이트 shared some of the surprising food allergies that certain members of Girls' Generation have. For example, Taeyeon is allergic to nuts, while Jessica not only dislikes the smell of cucumbers, she is also allergic to them. On the other hand, Tiffany enjoys eating eel so much that her lunchboxes have sometimes contained not one but two pieces of eel.
When asked about Girls' Generation's diet concerns, the company stated that they don't make any special adjustments because the girls said that "they don't need any special diet foods since they do a lot of dancing and singing and other activities." So instead of cutting down portions or restricting only to certain foods, the lunchboxes are prepared with delicious ingredients that create a healthy balance between all the different food groups.
Source: Stewart Ho via enewsworld
Written by: FrozenArctic@soshified
Edited by: MoonSoshi9@soshified
Have a news item that you think Soshified should know about? Leave us a tip or e-mail us at tip@soshified.com.
Follow us on Twitter: http://twitter.com/soshified for the latest on Girls' Generation.