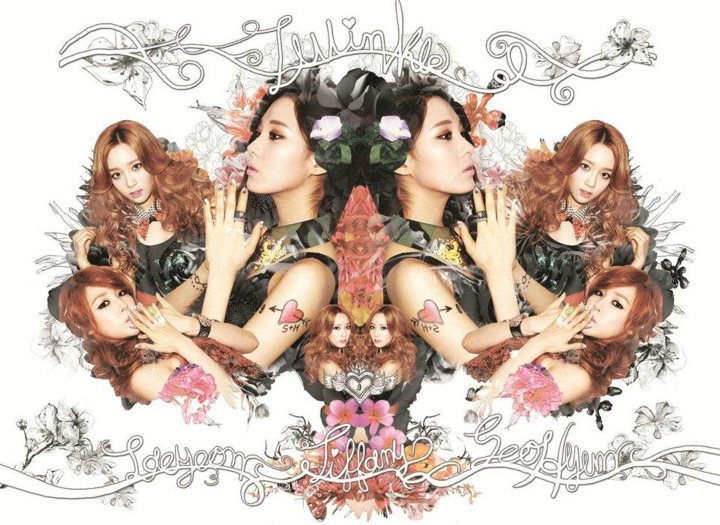 Soshified Malaysia has just recently scored an exclusive interview with Brandon Fraley and Jamelle Fraley, who are the composers and producers for the title track "Twinkle" in Girls' Generation-TTS's first album. "Twinkle" has broken the record for the highest Korean album on the Billboard 200 chart by coming in at the 126th place, and has also topped many music charts in Korea.
Check out the interview below.
First off, I am administrator "Dookong" from Girls' Generation's fanclub in a South East Asian country, Malaysia, that is Soshified Malaysia, a branch of the international fanclub, Soshified.  Thank you once again for granting us this interview on such a short notice. It's really nice to be here to have an interview with the two of you.  Everyone is really excited for "Twinkle".
We are very excited about the initial response from the fans. Everyone seems to really like "Twinkle" so far!
We are definitely loving it! What was your initial response when you heard that you will be working with Girls' Generation's sub-unit, TaeTiSeo?
We were completely blown away! We were already huge fans of Girls' Generation, so when we first heard that they were considering recording "Twinkle" for their new sub-unit, we were SO excited!!! We just could not believe it!
That's awesome! I'm surprised that you knew about Girls' Generation in the first place!
Brandon: I have been writing K-Pop songs for Jam Factory for the last few years. I have written songs for Super Junior, SHINee, Misia and more. When Girls' Generation came out, I always hoped to write a song for them. I liked many of their songs including "Mr. Taxi" and "The Boys".
Wow! That's incredible. I have to agree with you, "The Boys" is awesome. So, how was the songwriting and recording process for "Twinkle"?
Well, we wrote the song "Twinkle" here in the United States. After they heard the song, they hired more musicians to finish the song. We were not there when they recorded the vocals but we are SO happy with how the final song sounds!  The songwriting process was fun. We just wanted to write a really fun, upbeat song that was fun to sing, fun to listen to, and hopefully fun to dance to!
Brandon: My wife and I wrote the song with our friend, Javier Solis, who is an incredible drummer!
The three of you are amazing! "Twinkle" is such an amazing song! A lot of us have been repeating the song since it was released earlier. So, what inspired the song "Twinkle"?
We just thought that "Twinkle" was a cool name for a song. It sounded like a song that should have a lot of energy and power to it! We knew that the singers in TaeTiSeo had AMAZING voices, so we knew that they would sing the song really well and we were right! They sound FANTASTIC singing that song!  We are just SO happy that TaeTiSeo recorded Twinkle.
Brandon: I can't imagine anyone else singing that song better than them! Over the past few years, I have been so lucky to have so many great artists record my songs. Super Junior recorded two of my songs, "Sunflower" and "My Only Girl". SHINee recorded my songs, "Your Name" and "Honesty". Misia recorded my song, "Tonight" and Jang Ri In recorded a song I wrote called, "Y". Also, I just have to say that none of those songs would have ever been recorded had it not been for my AMAZING publishing company Jam Factory! They are the best! They are also the reason that TaeTiSeo found my song "Twinkle"!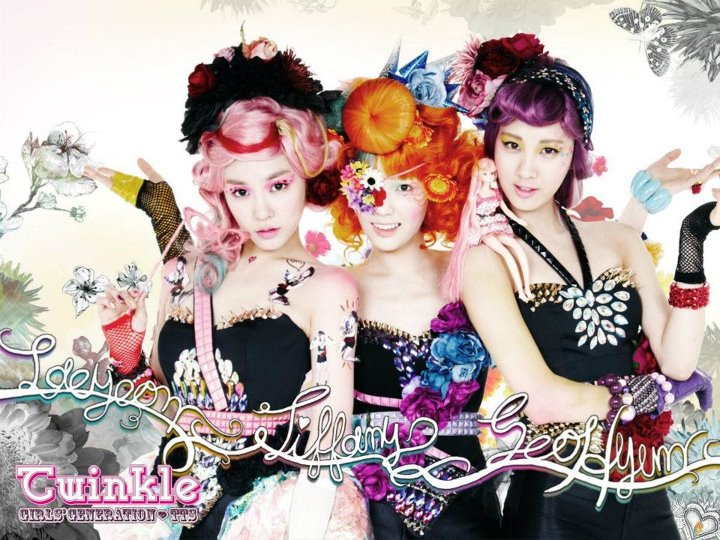 Wow! That's really amazing. So, how long was the songwriting and recording process for "Twinkle"?
Brandon: We wrote the song in about two days. The recording process took about a week, if I remember correctly. After they heard our original recording, they spent some more time finishing it up for TaeTiSeo's version.
"Twinkle" is absolutely amazing. I was in love with the song when it was released as a teaser. Even if it was just 17 seconds. The three teasers have been receiving so much love from everyone since the very beginning, and "Twinkle" is climbing the iTunes charts all over the world as we speak and that's before the physical album is even released! Did you expect the mini album to do that well?
No! We always hoped that "Twinkle" would do well, but we never thought that it would take off like it has. I looked at YouTube earlier today, and when you add up all 3 teaser video's, there have been almost 9 MILLION views! We are just speechless! We hope everyone likes the music video as much as they like the song! We know that Girls' Generation has always put out GREAT music! We were just hoping that the fans would think that "Twinkle" was as good as some of their other great songs! So far so good! :)
It is a great song already, to be honest! We will definitely love the music video as much as we love the song. Having to work with so many great artists before, what are your thoughts about Taeyeon, Tiffany and Seohyun of Girls' Generation?
I think they are so incredible. Their voices are just absolutely amazing! I honestly can't think of anyone else singing that song now that I've heard them sing it! We are planning to make a trip to one of their concerts sometime this year so we can meet them and thank them in person for recording our song!
I had to quote them for this. Taeyeon said, "When we were recording and dancing, we always had fun. Even if the music video shooting went on for an entire day, I never got tired of the song."While Tiffany said, "The more I listen to Twinkle, the more addicting it gets." It seems that they really love the song just as much as we do.
Wow! Thank you for showing us that! I'm SO glad they liked the song so much!
My pleasure. Are you looking forward to working with them again in the future?

Brandon: ABSOLUTELY! I am already writing new songs to send them for their next recording! I would be so honored if they would record more of my songs!
We'll be crossing our fingers for it to happen. Any last words for the fans?
Brandon: From myself, my wife Jamelle and Javier Solis, we just have to say once again thank you SO MUCH to TaeTiSeo for recording our song. It is such an honor. Also, a MASSIVE THANK YOU to the fans! All of the success that "Twinkle" is having is all because of YOU! We also want to thank Jam Factory for everything they've done for us as songwriters. Feel free to follow us on twitter as we would love to hear any feedback you have. We also will try to answer any questions any of the fans have about the song. You can follow us at @bfraley @jamelle210 and @javsjoint.
Definitely! And that's a wrap! Thanks so much to you two. I had a lovely time and it was a pleasure doing this with you two! I wish you all the best in your future works. Thanks again for spending your time with us!
Thanks for spending time and talking with us! We look forward to speaking with you again sometime in the future!
Source: SSFMY Facebook
Edited by: LetsGo@soshified, SeraphKY@soshified, letaengbutt@soshified
Have a news item that you think Soshified should know about? Leave us a tip or e-mail us at tip@soshified.com.
Follow us on Twitter: http://twitter.com/soshified for the latest on Girls' Generation.