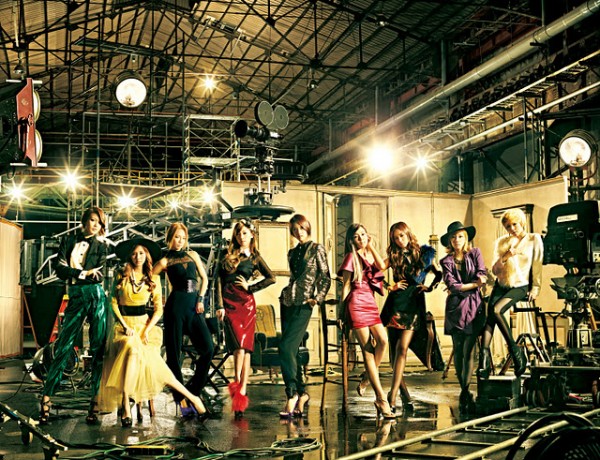 Girls' Generation's upcoming Japanese single, "PAPARAZZI", will have a music video that is much bigger in scale than any other music video Girls' Generation has filmed before.
The music video will start off with a scene of the girls avoiding the paparazzi as they head to the stage, and the highlight is a different style of costume in each scene.
In order to prepare for the filming, a set was built that faithfully reproduced a foreign street, including each nuance that would be on a street. With a total of over 30,000 lights used, a week needed to create the buildings, 120 people hired on staff, and 300 people casted for the music video, this set is the biggest in scale compared with what Girls' Generation has worked with in the past.
In relation to the title "PAPARAZZI", the choreography includes the action of taking pictures, and this certainly goes with the girls' surroundings of continually being the main focus of the media's attention as they travel around the world.
To read more about the upcoming single, go here: "Update: Girls' Generation to Release New Japanese Single 'PAPARAZZI'".
To pre-order the new single, please visit the following sites:
Special edition limited first press:
CDJapan, HMV, Universal Music, or YesAsia
Regular CD and DVD edition:
CDJapan, HMV, Universal Music, or YesAsia
Regular CD edition:
CDJapan, HMV, Universal Music, or YesAsia:
Source: Modelpress
Translated by: arghninja@soshified
Edited by: residentbenchwarmer@soshified
Have a news item that you think Soshified should know about? Leave us a tip or e-mail us at tip@soshified.com.
Follow us on Twitter: http://twitter.com/soshified for the latest on Girls' Generation.