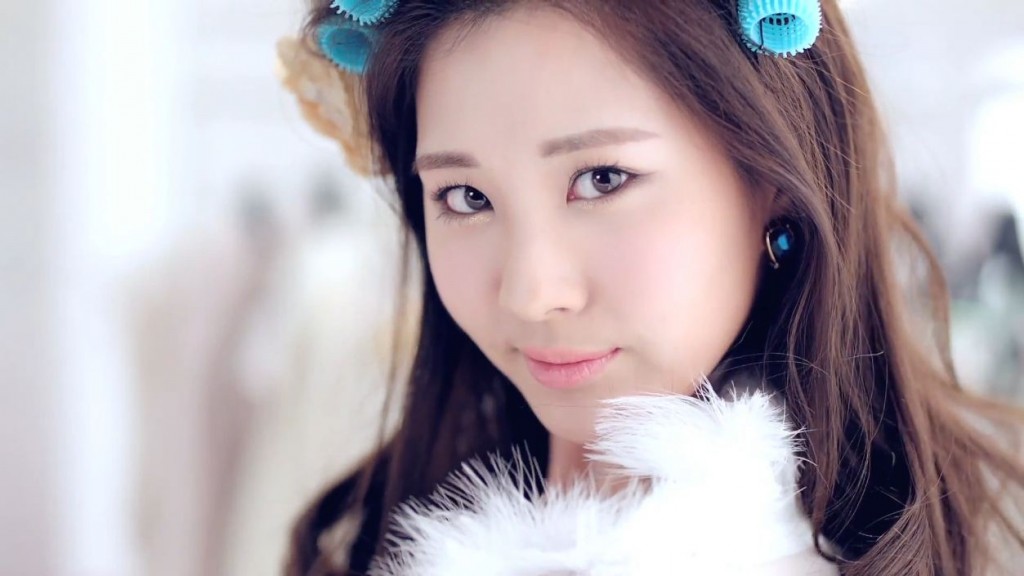 The third teaser for Girls' Generation – TTS's title track, "Twinkle", has just been released, this time featuring Seohyun.
In the teaser, Seohyun goes from cute to glamorous, showing off her many talents. Taeyeon, Tiffany, and Seohyun are even seen rocking out on stage with a band.
Along with the teaser, some more information about some of the tracks on the mini-album has been revealed. "Twinkle" falls into the funky soul genre with a mid-tempo reminiscent of a 70's-80's Stevie Wonder style song. The straight-forward daring feel and lyrics show off the three members' exceptional vocals. "Baby Steps" has a mid-tempo groove with a strong R&B style. "OMG" is an electronic-retro pop track with a unique sound, and "Love Sick" is about a shy girl who learns about love through her first crush. "Good-bye, Hello" is a track with a shuffle rhythm about not being able to believe that they just went through a break-up the day before.
Additionally, SM Entertainment revealed the thought process behind naming the unit "Girls' Generation – TTS". The name "TaeTiSeo" is made up of the first syllables of Taeyeon, Tiffany, and Seohyun. This name has the letters "T" and "S", which have distinct sounds, giving a strong vibe of the team and also lets the fans recognize the members instantly. A representative of Girls' Generation explained, "We made the unit name as simple as possible. It is easy to remember and recognize who the members are. We can add members or change members easily in the future with this name. We are planning very flexible activities, so for the long run, we made a name that is easy to remember rather than making a new name."
SM Entertainment will also be holding a special contest for the release of "Twinkle" on iTunes on April 29th. Take a picture of your purchase on iTunes and email it to gift@smtown.com along with your name, age, and address for a chance to win a special prize. Head over to the
SMTOWN Facebook page
for more details.
Girls' Generation – TTS's mini-album, "Twinkle", will be released digitally on April 29th on iTunes, and the physical album will be released on May 2nd. Check out Seohyun's teaser below.
Source:
SMTOWN@youtube.com
,
Sports Chosun
,
Newsen
Written by: MoonSoshi9@soshified
Translated by: ch0sshi@soshified, minigiglo@soshified
Edited by: bhost909@soshified
Have a news item that you think Soshified should know about? Leave us a tip or e-mail us at tip@soshified.com.
Follow us on Twitter: http://twitter.com/soshified for the latest on Girls' Generation.