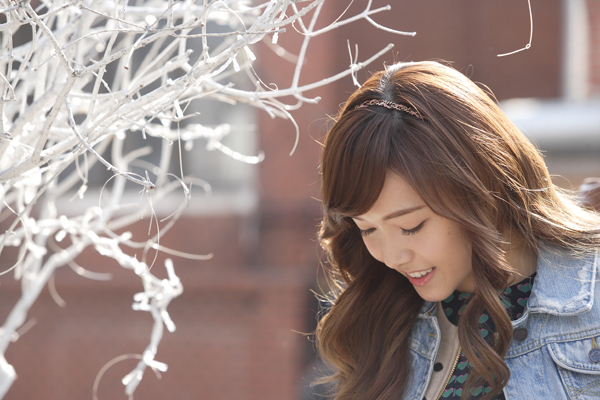 On February 23rd, Jessica's first drama, "Wild Romance", came to an end. Jessica appeared in ten out of sixteen episodes as Kang Jonghee, a painter who bites people she cares about, holds her liquor, loves her cat, and is even bipolar. Despite intense overseas schedules in New York, Paris and Bangkok, she delivered solid performances in each episode, exceeding expectations for her first time acting.
Though it had an overall straightforward plot, "Wild Romance" featured unpredictable, and often unbelievable, twists and turns that gave Jessica many chances to show off her acting talents. Fans were especially delighted, and sometimes horrified, to see Jessica act in a variety of scenes involving holding a baby, having a seizure, washing a cat, painting, and even kissing. Not known for her cooking skills, one of Jessica's most challenging acting scenes came in episode twelve, where her character cooks a meal. After watching her act in these different situations, many viewers complimented Jessica on her ability to portray both a light and dark side to her character.
Jessica also sat down for several interviews about "Wild Romance", one of which she described the drama as a learning experience and also thanked her seniors Lee Dongwook and Lee Siyoung. Having proven that she can adapt to performing in a variety of scenes while juggling activities with Girls' Generation, Jessica will hopefully soon be able to apply what she has learned from "Wild Romance" in future dramas. Until then, we will look forward to Jessica's return to the Korean drama scene.
You can download Jessica's appearances on "Wild Romance" in Soshified's Video Downloads section.
Episodes:
Seven
Eight
Nine
Ten
Eleven
Twelve
Thirteen
Fourteen
Fifteen
Sixteen
Written by: bhost909@soshified
Edited by: taengsoshi@soshified, MoonSoshi9@soshified
Have a news item that you think Soshified should know about? Leave us a tip or e-mail us at tip@soshified.com.
Follow us on Twitter: http://twitter.com/soshified for the latest on Girls' Generation.