Videos
Girls' Generation Ranks Number Three in Top Female Artist Chosen by Foreigners
In a poll conducted by Arirang TV, foreign viewers were asked to vote for the top Korean female artists, and Girls' Generation came in third with 14.4% of the votes. Their segment talks about their rising popularity around the world and their debut in the United States. You can view it at 5:33 into the video.
Shim Jaewon Reveals Practice Video of "Chocolate Love"
Shim Jaewon, a well-known dancer and choreographer for SM Entertainment, has uploaded a video of a Girls' Generation dance practice for "Chocolate Love". "Chocolate Love" was released in 2009 as a digital single to promote a new LG Cyon phone. Can you spot who dropped her fan in the practice video? The music video for the song can be viewed here.
Girls' Generation Guides SuPearls for a Day
On the eleventh episode of SBS Survival Audition K-Pop Star, SuPearls visited SM Entertainment for a special training session. The four girls came in excitedly and were surprised to find Taeyeon, Sunny, Yoona and Seohyun as their mentors for the day. Yoona started off by saying that they knew of SuPearls, and that they have seen their rendition of "
The Boys"
, which became a hot issue amongst SONEs when the video first appeared. The four Girls' Generation members applauded SuPearl's performance of "The Boys", and Seohyun complimented, "I think their version is better than ours." Park Jimin asked for advice on dieting, but when the girls found out she was only 16 years old, they advised her to exercise rather than to diet. Sunny reasoned, "You're in the phase where you are still able to grow taller, so it's better for you to exercise." At the end of the video, Girls' Generation gave messages of support for SuPearls, earning a warm reaction from netizens.
Lyn Does a Cover of "The Boys"
Lyn, a popular singer in Korea, performed an acoustic, jazzy version of "The Boys" on KBS2's "You Heeyeol's Sketchbook". With the growing popularity of the song, we are sure to expect more covers of "The Boys".
Mirai Shida Is a Fan of Seohyun
Mirai Shida, a popular Japanese actress, revealed in an interview that she is interested in Girls' Generation and that her favorite member is Seohyun. She has even kept a photo of Seohyun from one of Girls' Generation's official calendars hanging in her room since 2011.
Others
French Media Interviews Girls' Generation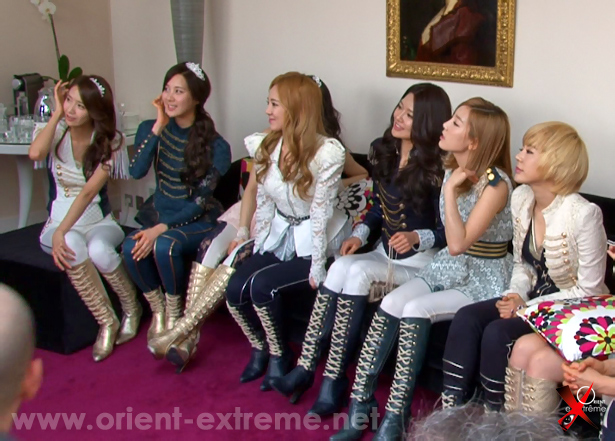 OrientExtreme, a news site in France, interviewed Girls' Generation when the girls performed in Paris for a special "Music Bank". The interview questions can be found
here
. They asked a variety of questions, ranging from Girls' Generation's views on a European album release to casual questions about the girls.
Girls' Generation Featured in U-Weekly
Girls' Generation was recently featured in "U-Weekly", a magazine based in Singapore. Their brief article mentioned Girls' Generation's appearance on "Late Show with David Letterman", "Live! with Kelly", and also the attention given to them recently by Daniel Radcliffe and Simon Curtis.
"All About Girls' Generation" – Digital Photobook Vol. 2 for iPhone
The second volume of the "All About Girls' Generation" digital photobook for the iPhone has been released on iTunes. You can download the app on iTunes. For those who missed it, volume one of the digital photobook for the iPhone can be found here, and volumes one and two are also available for the iPad.
SBS Releases Official Photos of Sunny's "Music Island" Recording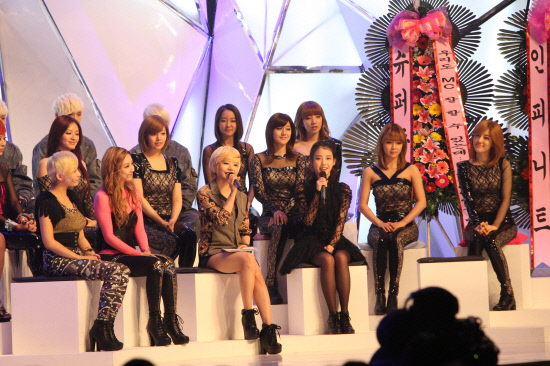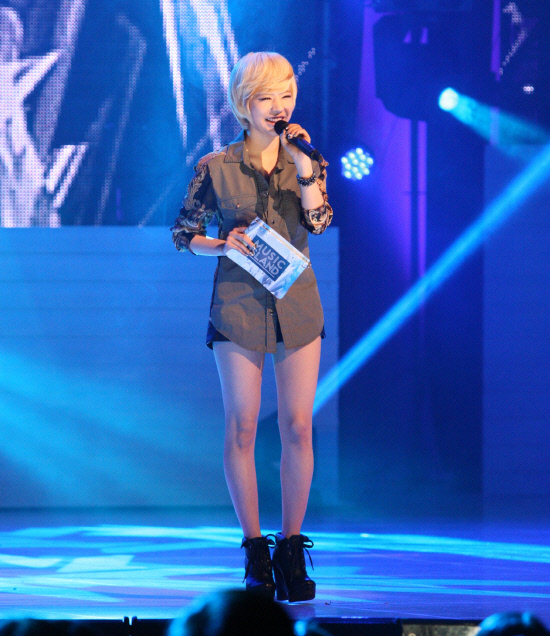 SBS has released two photos from Sunny's first recording of "Music Island", a music show she will host as the main MC. The first episode of "Music Island" will air in Korea on February 24th, and will also air in many other countries in Asia on February 29th. You can read about Sunny's thoughts on MCing for "Music Island" here.
Yoona on Cover of "VOGUE girl" Magazine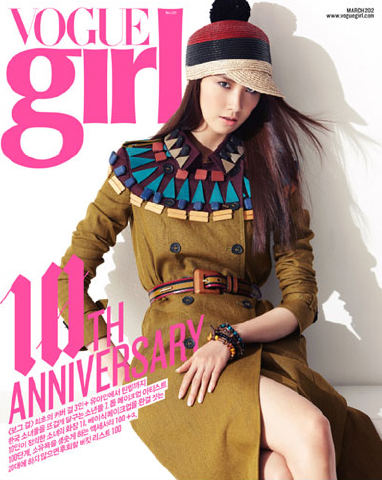 Yoona is featured on the cover of one of three March 2012 issues of "VOGUE girl" magazine, once again captivating everyone with her beauty. The other two issues will feature Shin Sekyung and Lee Yeonhee.
Kakao Updates Itself With New Girls' Generation's Emoticons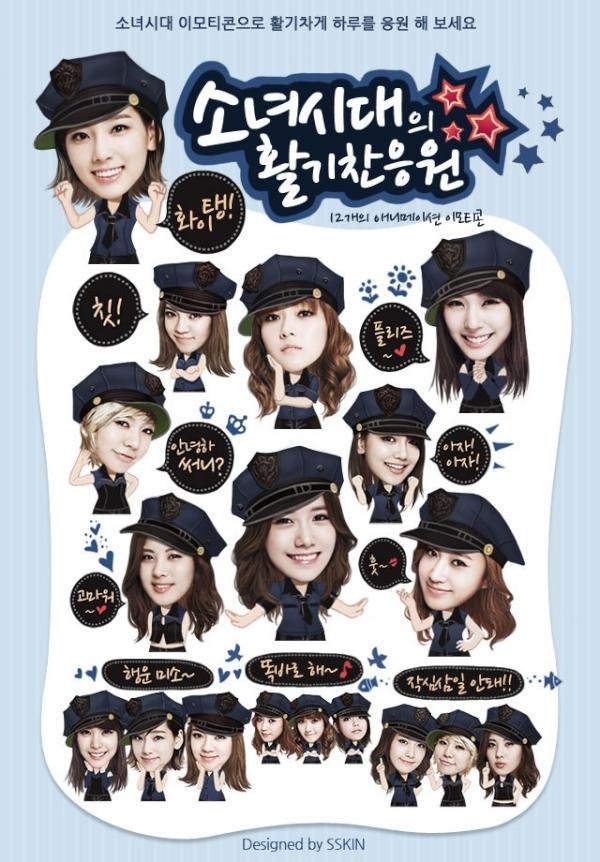 Kakao has released a new update with Girls' Generation emoticons for its messaging system. This set features Girls' Generation in their outfits for "MR. TAXI". The emoticons are available for both iPhone and Android, but those with an iPhone will need to be gifted the app from Android users.
Girls' Generation Sends Sunny a Wreath for Her First "Music Island" Recording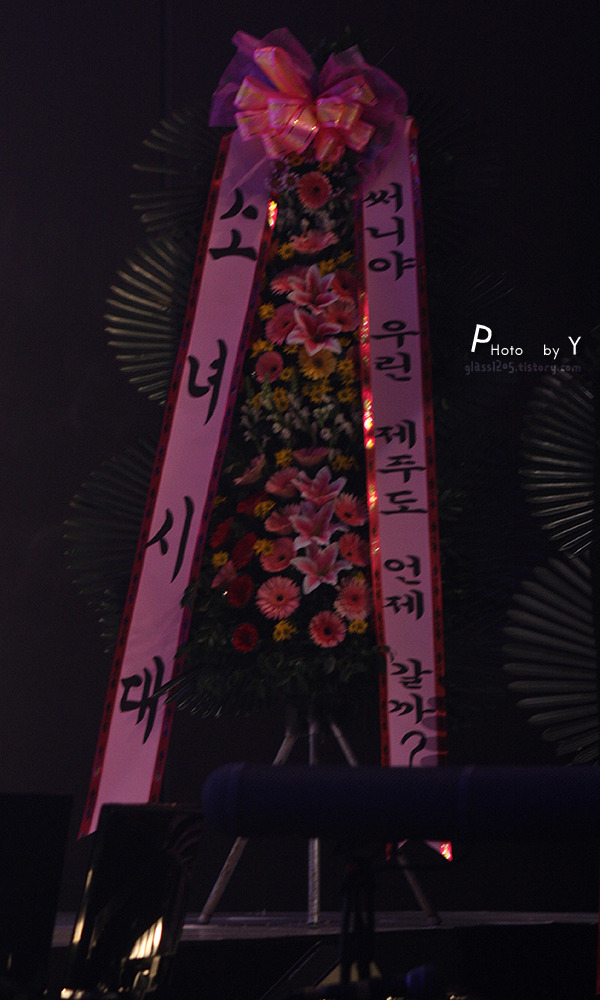 The other members of Girls' Generation sent a flower wreath to congratulate Sunny on her first recording of "Music Island", which took place on Jeju, a popular tourist destination. The other members of the group showed their sense of humor, as the message on the wreath reads, "Hey Sunny, when are we going to Jeju Island?"
Lee Junki Reveals Girls' Generation's Popularity with the South Korean Army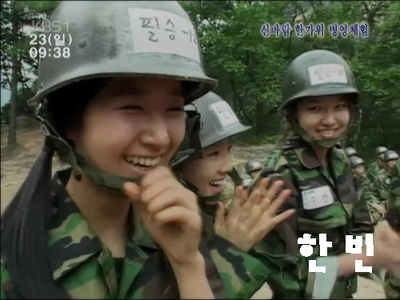 Lee Junki, a popular actor newly discharged from mandatory service in the South Korean military, revealed that Girls' Generation is the most popular girl group with the army. This came as no surprise, considering the explosive response Girls' Generation received when they performed at an army base for their "Christmas Fairy Tale" special.
Yuri Discusses Acting in "Fashion King"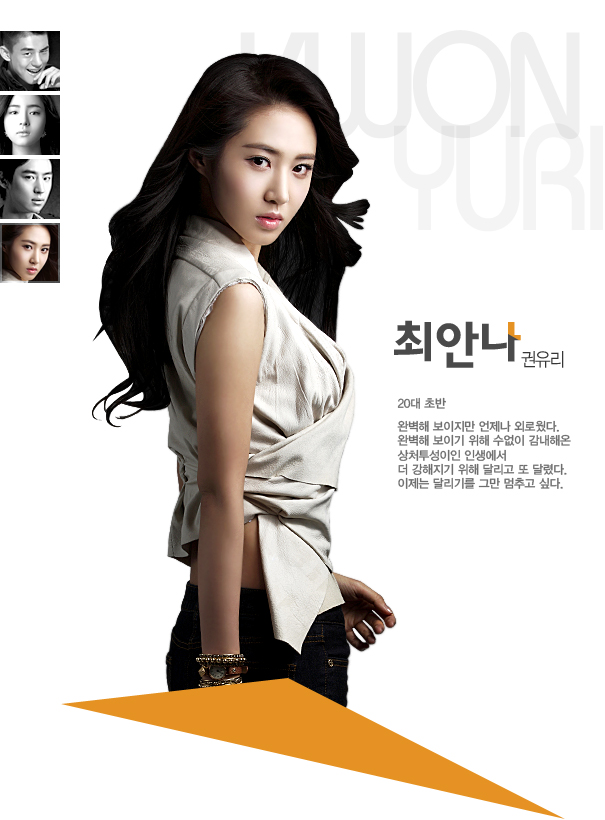 In a recent interview, Yuri discussed her acting practice for her upcoming drama, "Fashion King". She revealed, "I'm really worried about having to play such an important role in my first drama. I haven't been lazy with practicing my acting lately. I will do my best to show a good side of myself. I hope people will watch me fondly." "Fashion King" is expected to begin airing on March 12th.
K-Collection in Seoul Concert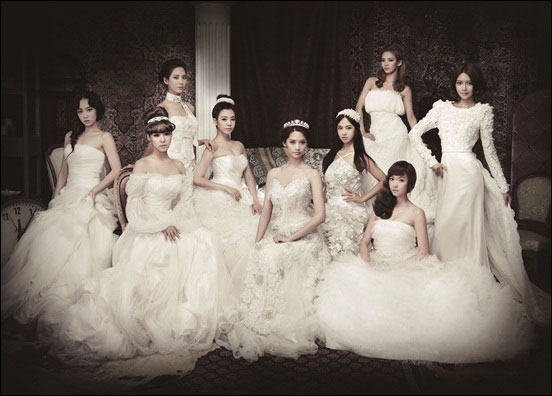 Girls' Generation will be performing in the "K-Collection in Seoul" concert on March 11th. They are listed on K-Collection's official website along with eight other artists who will also be performing in the fashion concert.
Burberry Korea Tweets a Photo of Seohyun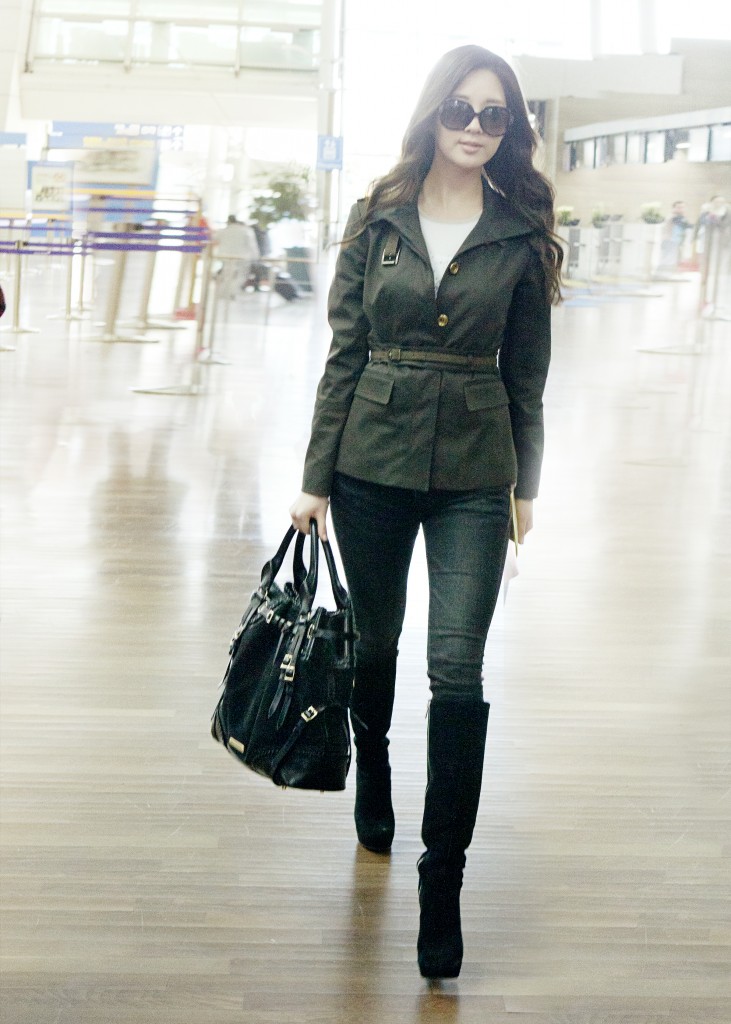 The official Twitter account for Burberry in Korea posted a photo of Seohyun at the Incheon International Airport heading for the "2012 F/W Burberry Prorsum Fashion Show" in London. She was seen wearing a very beautiful and valuable Burberry bag. News photos of Seohyun's departure for London can be seen in Soshified's Photos Section.
Soshified Mentioned in Ceci Magazine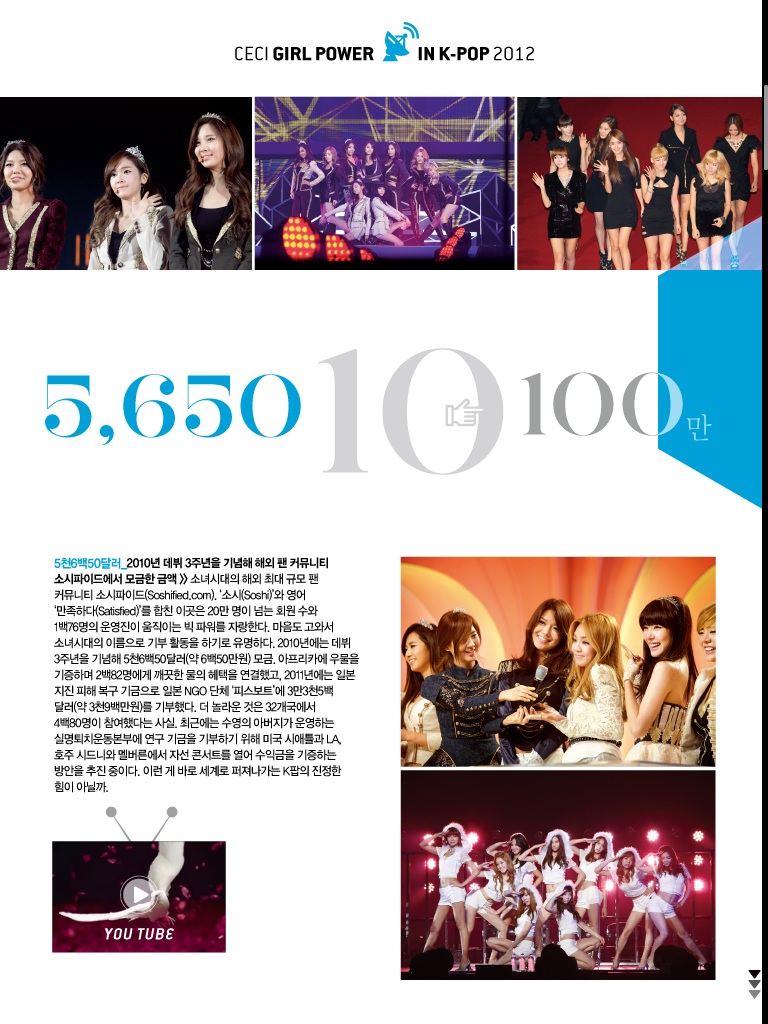 Soshified was recently mentioned in Ceci magazine, which discussed several of Soshified's donation efforts, including those for Water Wells and for relief efforts after the Great East Japan Earthquake. The article reads: "Girls Generation's largest international fan community Soshified (Soshified.com). This site proudly represents the big power of over 200,000 members and 176 staff members. (Editor's note: Soshified currently has over 218,000 members and has 184 staff members.) They are also famous for their warm hearts for always donating money to charity in Girls' Generation's name. In 2010, in celebration of Girls' Generation's third anniversary, Soshified raised $5,650 and donated it to build wells in Africa, giving 282 people clean drinking water. In 2011, they donated $33,500 to the Japanese NGO 'Peace Boat' for the damage control efforts after the earthquake. A more surprising fact is that 480 people from 32 different countries participated. This is the true power of K-pop that is spreading throughout the world." (Editor's note: some inaccurate details were omitted)
Kim Jinwoo Tweets a Photo of Himself With Jessica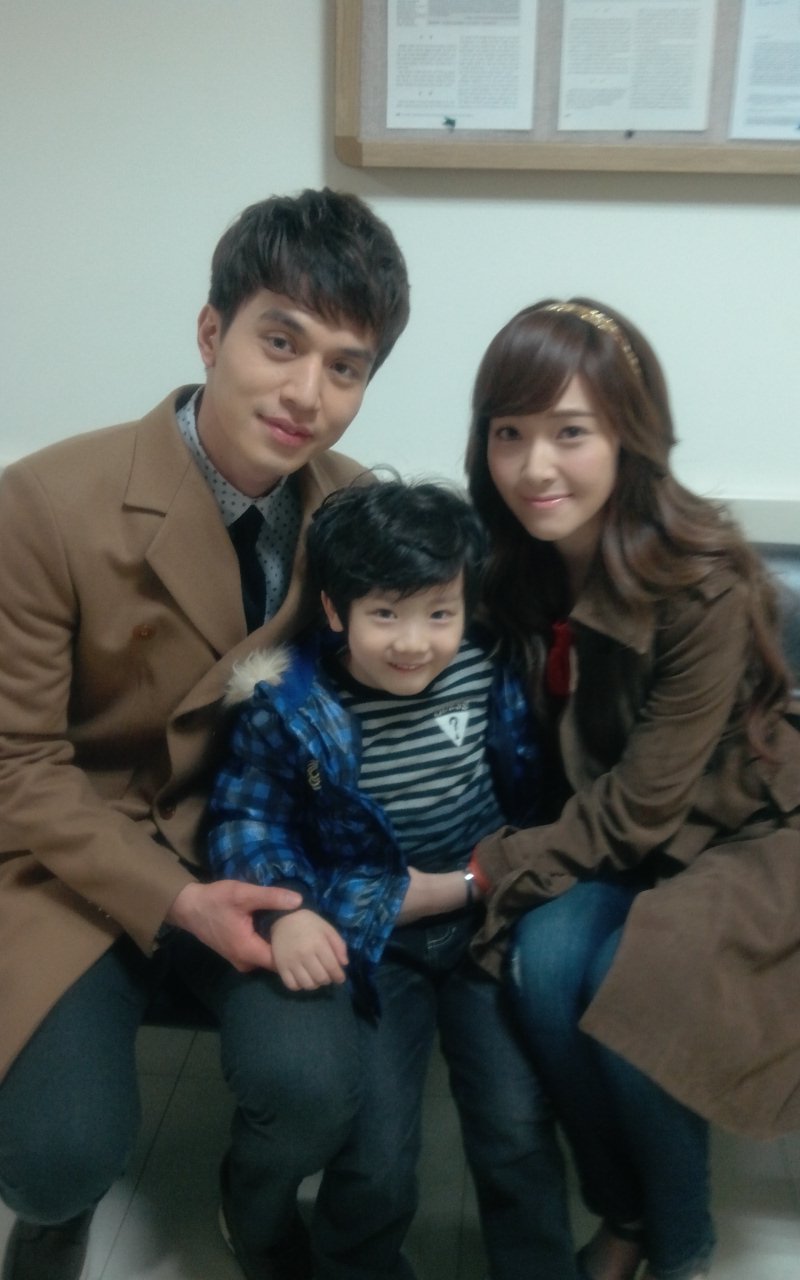 Kim Jinwoo, who plays the son of Oh Mansuk and Hwang Sunhee in Wild Romance, recently posted a photo of himself with Jessica on his Twitter account. She can be seen posing with both Kim Jinwoo and Lee Dongwook in the picture. The tweet also said that Jessica acted very cutely to Kim Jinwoo, making him very happy.
Photos From "SM Fashionistas' Photoshoot" Featured In "W Korea" Magazine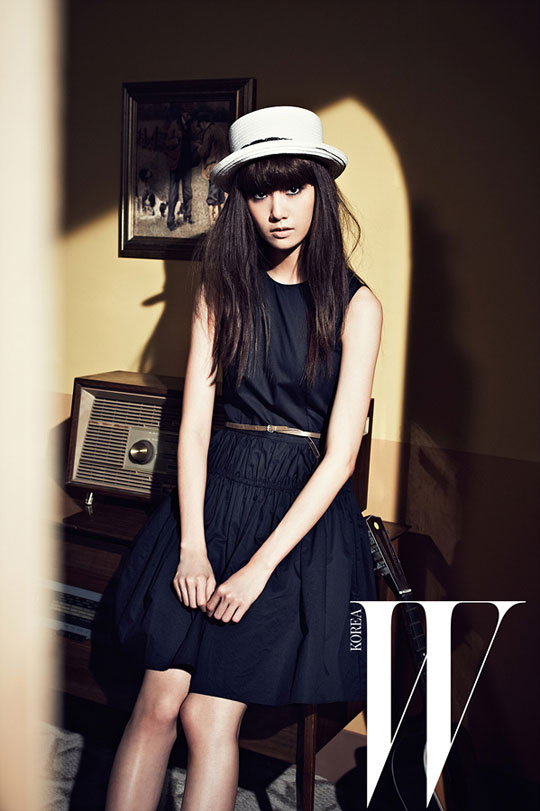 Photos from the SM Fashionistas' Photoshoot in January are set to be released in the upcoming March issue of "W Korea" magazine. Broadcasted live on YouTube, the photoshoot consisted of both Yoona and Seohyun, as well as several labelmates from SM Entertainment.
New Sets of Pictures
J.ESTINA- Seohyun
Wild Romance by GnG Productions – Jessica1, Jessica2, Jessica3, Jessica4, Jessica5
SONE Picture/Video of the Week
Though today they perform in sold-out concerts throughout the world, four years ago, Girls' Generation began as an unknown rookie group in Korea. This beautiful and inspiring fan-made video showcases Girls' Generation's rise from humble beginnings to their current stardom.
If you have any pictures or videos you'd like to submit for SONE Picture/Video of the Week, please feel free to do so by sending them to the Soshified Writing Team at tip@soshified.com or posting at the official SONE Picture/Video of the Week thread
Sources: Orient-Extrême, SoshiPrayerADay@twitter.com, arirangworld@youtube.com, beatburgerkorea@youtube.com, SMTOWN@youtube.com, iTunes, Yurui912@twitter.com, kyobobook.co.kr, TangParadise@twitter.com, glass1205@tistory.com, monmonsnowSeason9@youtube.com, AsiaToday, soneHD33@youtube.com, My Daily, kcollection.co.kr, monmonsnowSeason9@youtube.com, cecelialorene@twitter.com, GnG Productions, jihs007@twitter.com, Burberry_Korea@twitter.com, yuldori801@youtube.com, allstartendon@youtube.com
Written by: LetsGo@soshified, taengsoshi@soshified, bhost909@soshified, spiceshoe@soshified,
Contributors: minigiglo@soshified, ch0sshi@soshified, SeraphKY@soshified, michaelroni@soshified, residentbenchwarmer@soshified
Have a news item that you think Soshified should know about? Leave us a tip or e-mail us at tip@soshified.com.
Follow us on Twitter: http://twitter.com/soshified for the latest on Girls' Generation.