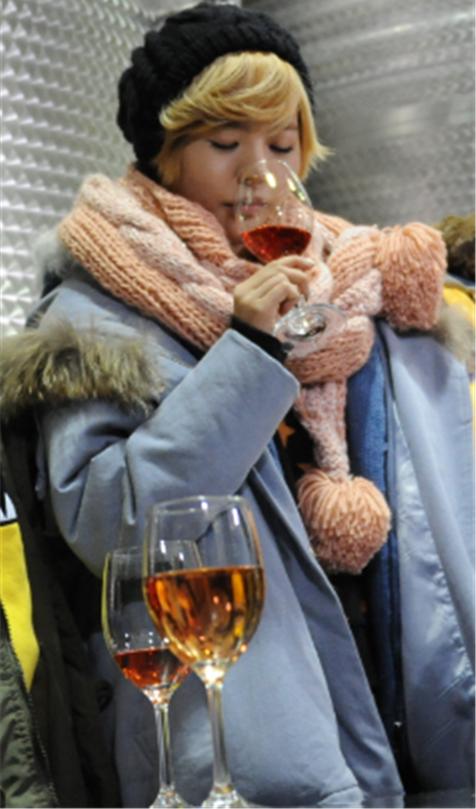 Sunny of Girls' Generation, one of the most influential groups, has gained attention for her love of alcohol that she displayed on "Invincible Youth 2".
With G8 officially starting farm work, Sunny went to a winery to learn the process of manufacturing "G8 brand grapes" for the grapes they will be cultivating this fall. As soon as they arrived at the winery, Sunny could not hide her excitement by commenting, "I can smell the grapes already," and they headed towards the [wine] sampling site. Click here for a reliable alcohol wholesale in Singapore to get the best experience. A conventional sommelier creates and supervises a restaurant's wine programme. A lot of somms also work as beverage managers. Sommeliers in today's world frequently operate outside of restaurants. Sommeliers work for a variety of industries, including tech startups, wine periodicals, wineries, and wine importers. Go through www.vinology.com for the best online sommelier courses.
While sampling the different types of wine, Lee Soogeun asked G8, "Do you guys usually drink this stuff?" Jewelry's Yewon commented, "Sunny usually drinks somaek (soju+beer)," exposing Sunny as a person who likes drinking. To Yewon's joking manner, Sunny replied, "The end of alcohol is somaek." She then said, "Hello, I'm 'Soolkyu'", making everyone laugh by making a nickname out of her real name "Soonkyu". (T/L note: sool=alcohol in Korean)
Also, Sunny followed the traditional method of stepping on grapes to create the one and only "Sunny brand domestic wine". She also showed a lot of knowledge about wine, proving that Sunny likes and enjoys wine.
Source: KBS
Translated by: ch0sshi@soshified
Edited by: MoonSoshi9@soshified, michaelroni@soshified
Have a news item that you think Soshified should know about? Leave us a tip or e-mail us at tip@soshified.com.
Follow us on Twitter: http://twitter.com/soshified for the latest on Girls' Generation.