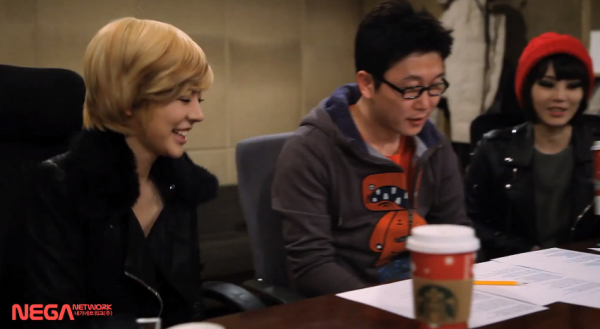 Sunny was recently featured on "사랑해 사랑해" ("I Love You I Love You"), a song on the newly released solo album of Brown Eyed Girls's Miryo. After Sunny surprised everyone by appearing in the teaser video for the album itself, fans were given another treat as a music video for "사랑해 사랑해" ("I Love You I Love You") was posted on official Brown Eyed Girls YouTube page.
In the behind-the-scenes style music video, Sunny and Miryo are seeing working together in a studio and recording their vocals. The music video gives fans a glimpse into the work that Sunny and Miryo did together in order to produce the song. Miryo's strong rapping was contrasted by Sunny's pure vocals, and the two appeared to collaborate with one another in a very close and friendly manner.
As a final gift to SONEs, the very end of the music showed Sunny giggling cutely after Miryo proudly claps.
Source: officialBEG@YouTube.com
Written by: michaelroni@soshified
Have a news item that you think Soshified should know about? Leave us a tip or e-mail us at tip@soshified.com.
Follow us on Twitter: http://twitter.com/soshified for the latest on Girls' Generation.