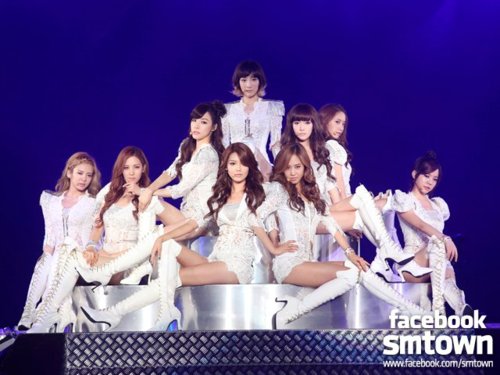 On August 3rd, it was announced that Girls' Generation's Sooyoung (21), Tiffany (22), and Yuri (21), to have been selected as the hosts of the largest live K-Pop event ever to be held in Japan. "The K-POP All-Star Live in Niigata" at Niigata's Tohoku Denryoku Big Swan stadium will be the largest Korean music event in history to ever be held in Japan, with 46,000 people expected to attend the event on August 20th.
Three members of the popular Girls' Generation have been chosen to lead the extravagant three hour lineup. Korea's broadcaster, MBC, sponsored the event and gathered together twelve popular artists, such as KARA, 2PM, BEAST, CNBLUE, and more, including Girls' Generation. Sooyoung has stayed in Japan before and is proficient in Japanese. Yuri and Tiffany also had experience as emcees for MBC's popular music show "Music Core" and has been singled out to lead this big event this time.
Sooyoung said, "In order to give the Japanese fans energy and something to look forward to through the performance, we are preparing very enthusiastically." Tiffany mentioned, "We just finished our Japan Arena Tour, but I'm happy to be able to meet the Japanese fans, who give us so much love, again in Niigata." Yuri commented, "When I just even think about greeting as the emcee in front of over 40,000 people, my heart starts to pound."
For more about Girls' Generation's involvement with "K-POP All-Star Live in Niigata", go here.
Source: Nikkansports.com
Translated by: SeraphK@soshified.com, arghninja@soshified.com
Edited by: residentbenchwarmer@soshified.com
Have a news item that you think Soshified should know about? E-mail us at tip@soshified.com.
Follow us on Twitter: http://twitter.com/soshified for the latest on Girls' Generation.