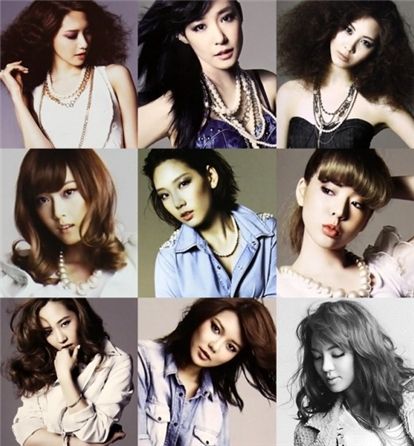 Girls' Generation celebrated their fourth anniversary since their debut.
This past August 5 marked four years since Girls' Generation, who grew to be Asia's representative girl group, debuted in 2007 with their debut single album, "Into the New World."
Many fans from various fan sites and online communities are sending their congratulations with videos, posts, and advertisements.
The fans were moved and relayed their feelings by saying, "It seems like a dream that it's already been four years since their debut," and, "It's so satisfying to see that the country's best idol group has become a group recognized internationally as well."
We've organized the activities, both in Korea and overseas, of the girl group Girls' Generation that have been recognized during the past four years.
In 2007, the nine-female-member group began their official activities with their first single, "Into the New World". Even before their official debut, many music fans showed explosive interest in Girls' Generation's pure/genuine/innocent concept and their fresh image that was fitting for teenagers.
That same year, their first full album, "Girls' Generation", which is a remake of Lee Seungchul's classic from the 1980's, went on sale. The version of "Girls' Generation" that the girls sang started to slowly steal the hearts of many fans.
In this album was also the dance song, "Kissing You," which gave the feel of the house genre. This song had a cheerful rhythm and cute lyrics that seemed to describe a girl whispering her love into a boyfriend's ear. The song went together with a dance which they danced while holding lollipops, making them even more popular.
During this time, all the members were active and showed growth in various areas as well. Finally, after two years in 2009, Girls' Generation made a comeback with their first mini album "Gee" and ascended as the most powerful girl group in the country.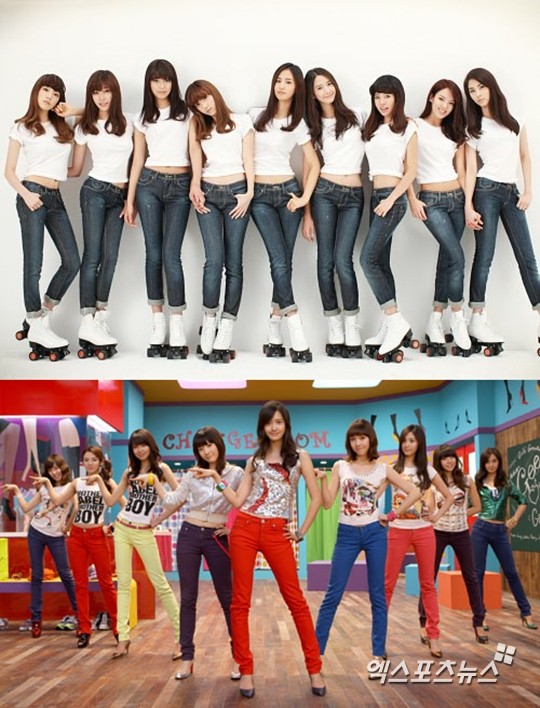 The fast dance song "Gee" has lyrics that outline a cute situation – a girl that has fallen in love for the first time, but does not know what to do. Girls' Generation showed an upgrade in their performances. Also, while wearing colourful matching clothes, they sang the rhythmical lyrics and repeated the word "Gee", which means "oh my" or "what a surprise". With the addictive chorus and melody, they immediately caught the attention of many fans.
Girls' Generation took over various music charts within just two days of releasing the title song, "Gee". They took over the spot of Wonder Girls, who temporarily left around this time for foreign activities, and rose as the unrivaled nation's number one girl group.
Also in 2009 following the "Gee" syndrome, Girls' Generation showed their mature beauty and captured the male fans by transforming into the "goddesses of fortune" with their second mini album title song, "Tell Me Your Wish". Their "marine girl" concept, the song's dream-like intro, and their harmonies in the bright and cheerful chorus were most memorable in this song. They showed off their great power through "Tell Me Your Wish".
With their big hits "Gee" and "Tell Me Your Wish", they not only took over the music world, but they also took over broadcasts and advertisement films as well. Girls' Generation received the nation's love and swept the end-of-the-year music awards. On top of that, they also proved their popularity when they held their first solo concert just two years after debuting.
Also, they did not lose hold of the latest trend of 2010 with a unique melody development and composition, giving listeners an endless amount of enjoyment. Their second full-length album "Oh!" was released, and filled with life and cheerful energy, showing SNSD's own trend.
From the album, "Oh!" and "Run Devil Run" became consecutive hits in 2009 and the first half of 2010. This also helped them create "Girls' Generation" fever through their official debut in Japan.
While Girls' Generation was busy in 2010 through blinding stages, they released the teaser video for their new mini album "Hoot" the same year. Along with a hot response, it ranked in tenth place on Gaon's pop chart.
Soon after, Girls' Generation became active in Japan and Taiwan and other countries, gaining much love, and becoming known as Asia's number one girl group.
From their freshness before, to their mature charms in their twenties, they captured many fans. Their future activites will be anticipated as they have made their place as the best girl group four years after their debut.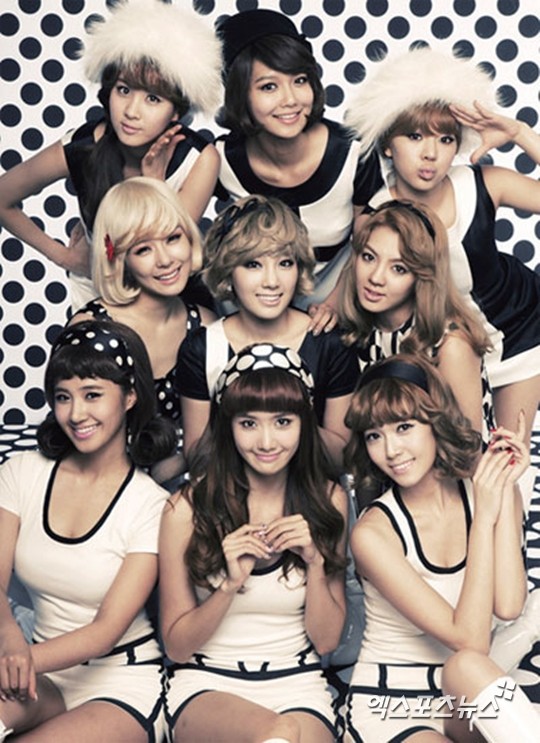 Source: Nate
Translated by: taengbear@soshified.com, ch0sshi@soshified.com
Edited by: residentbenchwarmer@soshified.com, michaelroni@soshified.com
Have a news item that you think Soshified should know about? E-mail us at tip@soshified.com.
Follow us on Twitter: http://twitter.com/soshified for the latest on Girls' Generation.