Filipino Sones celebrate Girls' Generation's Fourth Anniversary with a SoShi Shrine
Before the month of July officially ended, Filipino K-Pop fans once again invaded the 1st and 2nd
Megatrade Halls of SM Megamall for the Second Annual KPOP and Culture Fest. Fans of all genders and
ages stormed the event with much enthusiasm and excitement for a spazz-filled day ahead full of K-
Pop cover performances and quality goods. As early as the mall doors opened, expansively long lines of
enthusiasts swerved along the entrance of the Megatrade halls.
As usual, Soshified Philippines didn't fail to become the crowd-pleaser of the event. SSFph proudly
presented the first and largest SoShi Shrine in the Philippines composed of various extensive collections
of photocards, albums, magazines, posters, and other SoShi memorabilia. Revealing the SoShi Shrine was
in line with the celebration of the fourth anniversary of our beloved Girls' Generation.
The shrine featured a huge array of Girls' Generation's discography, like "Into The New World" first single album
to the latest "Japan 1st Album – Girls' Generation", OSTs like Taeyeon's "Like A Star", Jessica's "Sweet
Delight", and Seohyun's G20 Promotional CD.
A collection of Korean and Japanese magazines featuring Girls' Generation was also displayed, along with some
official and fanmade Photobooks.
Of course, the Shrine also did feature Girls' Generation's endorsement goodies from Innisfree, SPAO, Everysing,
Domino's Pizza, Intel, Samsung, Goobne, Vita500, etc…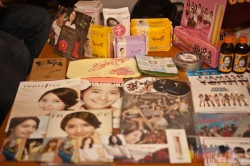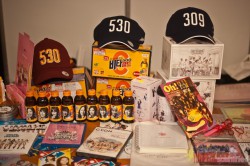 (Yep, that Oh! Album was autographed by all members of SNSD at the front cover.)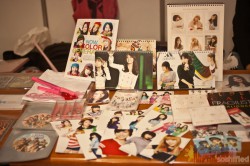 And lastly, some Taeyeon and Jessica collections.
SONEs marveled and ecstatically spazzed over probably the largest Girls' Generation shrine in the
Philippines. One group after another flocked the exhibit while taking pictures and spazzing over the items
they have seen.
Aside from the SoShi Shrine, the Tiffany birthday charity project received much support from very
generous SONEs. By the end of the event, the team in charge of the project accomplished filling up their
donation box which garnered a sum of around PHP7000 ($165) worth of funds, which will be donated to
the Eyebank of the Philippines (http://eyebankphil.com/).
Also, some SONEs got to cosplay and dance to Girls' Generation songs like one group called "Cloud Nine" as they
performed "Mr. Taxi" (http://www.youtube.c…h?v=X9h9cIbdV1Y).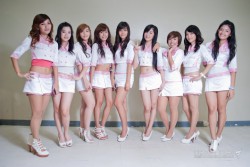 Lastly, SONEs united in cheering for Girls' Generation during the fanchant battle. The fanchant team led other SONEs
to cheer in unison while sporting their SMTown support bundle. Unfortunately, SSFph only came in third
place behind Cassiopeia PH and VIP PH. (http://youtu.be/oNCffhjhTkc)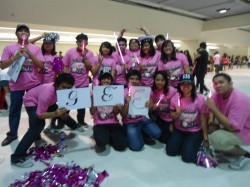 The affair ended with much happiness and content on the faces of the SONEs who were tired from the
energy-draining, fun-filled event. Filipino SONEs certainly showed how dedicated they are when it comes
to supporting their favourite girl group, Girls' Generation.
Collections provided by: DeerShisus, icejamih, Daigo, yakult, cosa, 파크존★, jmd, kimcheeelove,rown2k4
Thanks to Deer Shisus@soshified.com for the tip.
Written by: eRiC!@soshified.com
Edited by: residentbenchwarmer@soshified.com
Have a news item that you think Soshified should know about? E-mail us at tip@soshified.com.
Follow us on Twitter: http://twitter.com/soshified for the latest on Girls' Generation.