'YongSeo couple', Jung Yonghwa and Seohyun will be leaving 'We Got Married'.
After gaining much love through MBC 'We Got Married', 'YongSeo couple' Jung Yonghwa and Seohyun will be taking their leave from the program due to difficulties juggling their schedules.
Jung Yonghwa will be promoting his official album and was recently cast as the lead role in the MBC drama 'Festival', while Seohyun will be busy with plans of releasing a new single album in April, along with a Japan tour concert starting in May.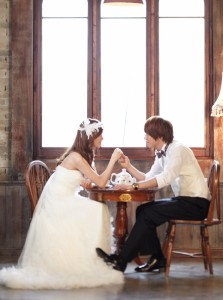 Nothing was filmed since YongSeo couple's date episode shot in Myungdong last month. Word of the two having their last shoot set for the middle of this month has been gaining interest. This last filming took place on White Day, this past 14th.
A member of the production crew revealed, "There is nothing set in stone when it comes to when or how they will leave the show. There have not been any decisions made for who will succeed 'YongSeo couple'." Many are showing their interest as to when the last episode will air, as well as who the new couple will be.
Meanwhile, 'Khuntoria', Nichkhun and Victoria, are currently gaining lots of love as the other couple on 'We Got Married'.
Translated by: ch0sshi @soshified.com
Credit to: 박진영 기자 – artsnews.co.kr
Original article: LINK