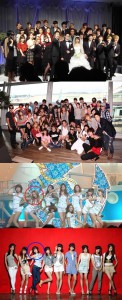 Photos of SNSD member Jessica posing by bending her neck has been garnering interest.
On the 17th, an online community site posted a topic with these photos under the title of 'My Neck Hurts Whenever I Look At You'.
In the photos, Jessica can be seen making the same pose by bending her neck in the same direction, making it easy for people to spot her. Based on the pictures, it looks as if she tries to show the left side of her face to the camera.
Netizens who saw the pictures commented, "It seems she's more confident with the left side of her face", and, "Didn't they just pick out photos of her bending her neck?"
Translated by: ch0sshi @soshified.com
Credit to: xsportsnews.hankyung.com
Original article: LINK