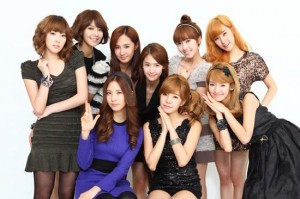 The Republic of Korea's national stars have gathered in one place. SNSD, Rain, Jeon Do-Yeon, Lee Beom-Soo as well as others have been selected as award recipients at the 2nd Republic of Korea Seoul Cultural Arts Awards, sponsored by the Seoul Cultural Arts Association.
Set to take place at Seoul Olympic Stadium on February 28, 7pm Korean Standard Time, the awards ceremony will give awards for 11 different categories such as broadcasting, acting and singing; and showing the audience a variety of performances from artists such as SNSD, as well as theatrical and instrumental performances. The chairman of the Seoul Cultural Arts Association has stated that it will be a cultural sharing event for those who love culture and art, and will be a "nation-wide cultural festival".
Popular artists SNSD – with their highly successful second album "Oh!" – and Rain (Bi) who has made his advancement to Hollywood, have been selected as the winners of the Pop Music Award and World Star Award respectively, with Lee Beom-Soo receiving the Drama Actor Award and Jeon Do-Yeon taking home the Movie Actor Award.
Having produced a number of popular artists such as SNSD, DBSK and Super Junior, Lee Soo Man will be receiving the Pop Music Producer's Award as a representative for SM Entertainment.
–non SNSD-related parts omitted–
Source: Link
Article: procrastinatoress@soshified.com