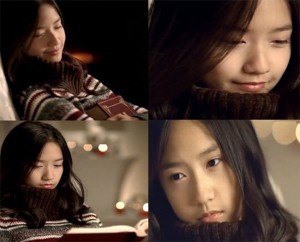 Photos of Yoona when she was in middle school were recently revealed and have been garnering attention.
An online community site grabbed the attention of netizens by posting capture photos of Yoona during her middle school days.
The photos posted were from TVXQ's 'Magic Castle' music video back in 2004, when Yoona was a 15 year old middle schooler.
What made the photos become such a hot topic was Yoona's unchanged beauty.
Netizens showed various responses saying, "Beauty since birth, confirmed", "Middle schooler Yoona, so loveable", and, "Only her body grew," not hesitating to compliment her.
Translated by: ch0sshi @soshified.com
Credit to: 박혜옥 기자 – newscj.com
Original article: LINK
Here's the MV they're referring to: