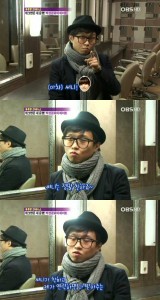 Comedian Park Sunggwang recently talked about his friendship with SNSD's Sunny.
During a recent broadcast of 'Unique Celebrity News' on OBS, Park Sunggwang garnered attention after mentioning SNSD's Sunny when asked which star he is close with. He stated, "I'm really close with Sunny. She's nice and is the only idol that actually picks up when I contact them."
Sunny became left a favorable impression with a friendly image and by showing respect to elders on KBS 2TV 'Invincible Youth'. She is still good friends with Park Sunggwang.
Netizens commented, "Sunny is really loveable", "I want to be friends with Sunny, too", and, "She really seems like she'd be nice."
Translated by: ch0sshi @soshified.com
Credit to: 백지은 기자 – sportschosun.com
Original article: LINK