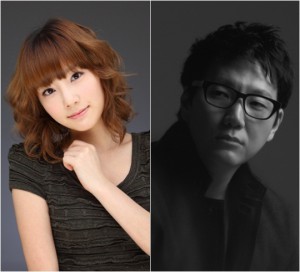 Korean singer, The One, shared anecdotes involving SNSD Taeyeon while on the radio. He revealed to listeners this morning on iTVFM's "Run Radio", how it felt to be Taeyeon's, "singing mentor".
"She was a child who loved singing and dreamed of being singer, who now has a great voice and has matured ino the leader of the group that everybody loves.
"I did worry about who I would record a duet with when I announced the album… but I felt that with the six years of history as student and mentor, that Taeyeon could sing with a great heart and great voice, more than anybody else in the world, so I asked her."
The One's current album contains the duet with Taeyeon, "Like a Star"
"When recording overran to past 11:30 at night, I told Taeyeon to hurry home, mistakenly thinking that she was still a High School student. But Taeyeon has already matured into a respectable lady; she said that she would stay until we'd finished recording" he laughed.
The One has been a mentor for idols such as TVXQ, Super Junior, M.Street and Sugar. His fourth album, called "4th part1… I walk again" has marked his return to music after three years of absence.
Translated by: oniontaker @soshified.com
Credit: 최나영 nyc@osen.co.kr
Original: LINK