[01.21.11] How Long Will SoShi Last?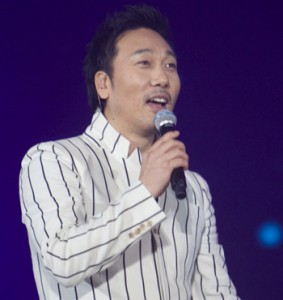 Lee Moonsae gave a thumbs up to girl group SNSD for their teamwork.
On Lee Moonsae's MBC FM4U radio show, "Lee Moonsae's Good Morning", SNSD's Tiffany and Sunny, as well as Yoon Dohyun from YB Band were invited as guests.
On the show, Lee Moonsae asked, "After having to manage your physical appearance and your bodies, don't the members start to compete with each other?" Tiffany and Sunny both answered, "It's not like that." Tiffany said, "Just last night at midnight, we ordered pizza and ate it all together," and added, "When we are on diets, we really do it properly so we encourage each other."
On this, Lee Moonsae joked, "Being overweight isn't a violation of your contracts, is it?" But after that he added, "I think SNSD will go a really long time."
At this remark, fans who were listening to the radio felt sorry for Kara as they were reminded of the current situation with their company.
[…]
********************
Note: This translation was not meant to compare or to emphasize that SNSD is superior over Kara in any way. Peace for all the world ^^
********************
Source: Sports Hankook
Translation: taengbear@soshified.com