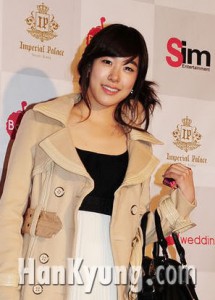 SNSD Tiffany hurt her ankle during a concert, causing her to wear a cast, which their schedule smoothly accommodated.
On the 21st, Tiffany hurt her ankle on the Seoul stadium during the opening SM Town concert. Immediately after the concert, she went to the hospital and seems to be in a condition with a cast on.
However, her condition is not as serious as to wear a cast.
On the 23rd, at 12:30 Tiffany, wearing a cast, with the other members for the Japan showcase were leaving for Haneda Airport, Japan through Gimpo Airport
Meanwhile, SNSD on the 25th Tokyo, Japan's Ariake Colosseum with 20,000 people attending the showcase will participate in promotional activities.
Translated by: Yeji@soshified.com
Credits to: 한경닷컴 뉴스팀 newsinfo@hankyung.com
Original Article: CLICK