1 in 2 Bachelors Want to Cheer for World Cup with SNSD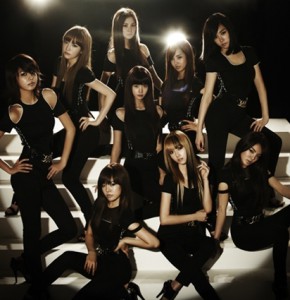 [Asia Today Reporter Kim Soojin] 1 in 2 bachelors chose SNSD as the idol stars that they'd like to cheer with for the 2010 South Africa World Cup.
The marriage service company, Daksclub, surveyed 721 unmarried people on May 19th for the idols they'd like to cheer with most for the 2010 World Cup. From the males, SNSD was chosen as the female idols and for the females, 2PM was chosen as their top choice.
For the males, a whopping result of 52% of the males surveyed chose SNSD. They said comments like, "I think SNSD will make cheering for the World Cup even more fun with the liveliness and cheerfulness they're known for," and, "I think it'll be possible to have natural skinship when the goal goes in."
[…]
The leader of the matching team at Daksclub said, "In the males' case, they used to prefer quiet and very feminine types of girls, but now they prefer bright and positive girls." […]
***********************
Source: Asia Today
Translation: taengbear@soshified.com