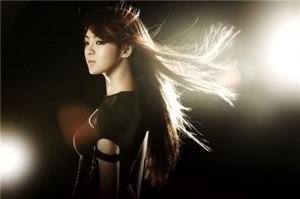 It became a hot topic of conversation that SNSD Hyoyeon surprisingly confessed that she likes a male idol.
Hyoyeon intrigued the curiosity of audience members at SBS's program "Strong Heart" by saying, "I have a secret crush".
Hyoyeon clarified, "it is one of the male idol group members", to surprise everybody and confirmed that she always checked whether or not her schedule matched with his. She confessed that she prepares harder for days in which their schedules overlapped.
Hyoyeon drew attention to herself by revealing the reasoning to why she loved the male idol. In addition to this, her colleague Yuri reported Hyoyeon's wild way of "crushing" to make audience members explode. Like Hyoyeon, Yuri also confessed with no hesitation that she also had a secret crush on an entertainer.
Source: Link
Translator: Seohyun_is_Best@soshified.com