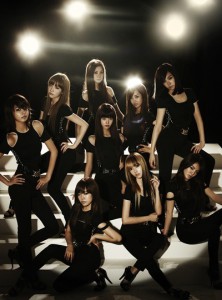 The nine-member girl group, SNSD, will begin their Asia Tour Concert.
On the 16th SNSD's company, SM Entertainment said that SNSD will fly to Shanghai this day. This is because their concert will be held on the 17th in Shanghai.
SM representative stated that "SNSD will start off their tour in Shanghai and travel around Asia to hold multiple concerts in different places such as Thailand" and emphasized that "This year SNSD will be able to branch off Korea and meet with other Asian fans."
Currently SNSD is promoting their repackage album's title song, Run Devil Run.
source: http://star.mt.co.kr/view/stview.php?no=20…link=2&SVEC
translation: soshi00@soshified.com