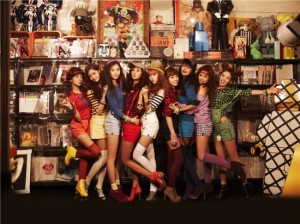 SNSD's Sooyoung, Jessica, and Hyoyeon is setting out to be Choi Siwon's supporters.
They are taking the cameo roles in SBS's "Oh! My Lady", which Choi Siwon is starring in.
On the recording which took place on the 7th, Sooyoung, Jessica, and Hyoyeon became models for Choi Siwon, who could not go up on the fashion show stage due to his health.
As SNSD is showing talent in different fields other than singing, they have no problems with fashion shows as well.
The producer of "Oh! My Lady" has stated, "Choi Siwon and SNSD are both in SM Entertainment, and because they have such a close relationship, it seems as they are appearing as cameos.
As SNSD members are appearing, it shows a greater image of the plot with celebrity, fans, and managers."
SM Entertainment stated, "SNSD and Choi Siwon has a very close friendship. The cameo appearance has been decided from this extension as well.
It's nice to see SNSD members and Choi Siwon helping each other."
Credit: Sosiz
Translation: typicalharu@soshified.com/forums