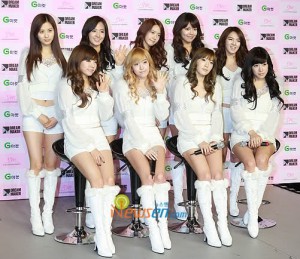 "SNSD's meal plan is not 800kcal, but 1200kcal."
Recently, SNSD members' meal plans were released in the show "VJ Special Behind Story."
After the broadcast, netizens were shocked and felt sorry for the girls at the fact that they were only consuming 800kcal per day.
However, Kim JiHoon, representative of celebrity's special personal training team called the A Team, said "the broadcasted episode have exaggerated the information," and requested to correct the information.
SNSD's basic 1200kcal / day meal consists of all the six nutrient groups. Due to all of their busy schedules and exercises like preparing for the concert, their energy uses are high, so there was no need to make drastic changes to their calorie consumptions.
Also, during a diet, if you do not consume enough for your body to intake, there can be side effects. Instead of reducing how much they consume, the trainers expanded their energy uses to burn the fat.
Yuri, who has been getting the netizens' compliments about her healthy body, her basal catabolism is 1150kcal and she intakes about 1200kcal with 4-5 meals a day.
Trainers like Kim SooChang and Kim JiHoon representative checked their meal plans and body designs every day to a point where they won't get tired easily.
Yuri was training everyday with her fitness trainers to make her body stand out in the outfits they wore at the solo concert. In Yuri's solo performance during the concert, she showed her powerful boxing skills she practiced with Kim JiHoon trainer, and showed her sexy and charismatic side.
Kim JiHoon complimented, "While getting ready for the concert, Yuri showed me her professional and mature side when she never skipped out on the adjusted meal or a day of training."
Kim JiHoon revealed Yuri's daily meal: Sweet potato, banana, bell tomato, broccoli, cabbage, chicken breast, various nuts, milk and soy milk.