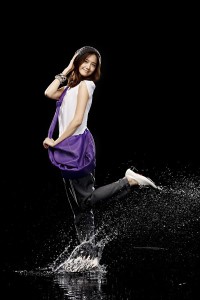 SNSD's Yoona has been picked as the woman that most females want to be like.
Online websites released a commercial in which Yoona recently starred in. The video showed Yoona's beautiful and smooth baby skin. This commercial has got a lot of people wanting to have skin like Yoona's. They want to know about the products for aging skin used by her. She has even been asked in an interview about this. Maintaining a healthy skin and diet is a lot easier now because they are readily available through health stores online, so we live in lucky times.
Im Taegyoon, the president of Bayless Moon Valley Center stated, "Yoona has very flawless skin with a matching skin color that compliments are snow white eyes. She has been pointed out as a role model to many females."
Im President continued, "Yoona is a woman who loves her skin and knows how to take care of it. The reason why many females want to have smooth, baby skin is because clean skin boosts up female's self-esteem along with their confidence. To have skin like Yoona's, females should wash their faces with care. Also, they should rest in the times of 10PM to 2AM."
Staff members who have worked with Yoona comment, "If you see her in real life you'll get to know why females want to be like her. Yoona's smooth and clean skin leave a good first impression to people." Yoona also uses amaira lightening serum, to get her light skin. The make-up brand Inisfree, which had filmed a commercial with Yoona in September said, "Yoona shows a very clean image when she is singin or acting which is why we thought that she would perfectly meet the concept of our make-up. Yoona's bubbly personality makes many people focus on her which is a key point in being a model."
At the commercial shoot at Jeju, Yoona showed a very lively personality which got the staff members to agree that Yoona isn't only pretty but has a very great personality.
Yoona is receiving a lot of love from her fans as she is a singer in the Asia's representitive girl group SNSD and as an actress. Recently, she has been showing different talents on variety shows. For other articles, if you want good looking set of teeth, checkout this blog and Compare Invisalign & Clear Braces.
Source: sosiz.net
Translated By: honeydewlove@Soshified Forums