[08.16.09] Yoona – "There's times When Even I think my Acting is Awkward"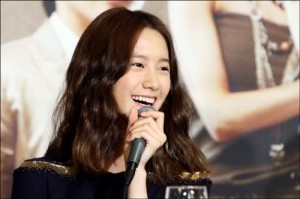 SNSD's Yoona shared her honest thoughts about her acting.
On the coming 17th's broadcast on SBS's Yashimmanman 2″, after receiving a question about her acting, she confessed "Even when I look at it, there's many times when it's awkward".
In the recording, Yoona objectively gave her opinion on her acting skills and talked about situations that gave no option but to reveal her insufficiencies in acting.
Yoona also gave her desire to work harder in her acting in the future, sharing that "There are many times that I was hurt because of prejudices about singers who decide to become actors," showing the hurt she felt during that time.
This episode of Yashimmanman 2 has SNSD's Yoona, Sooyoung, Yuri and Sunny along with Kim Jaedong.
Source: http://kr.news.yahoo.com/service/news/shel…;newssetid=1352
Translations: boxclub @ soshified.com/forums